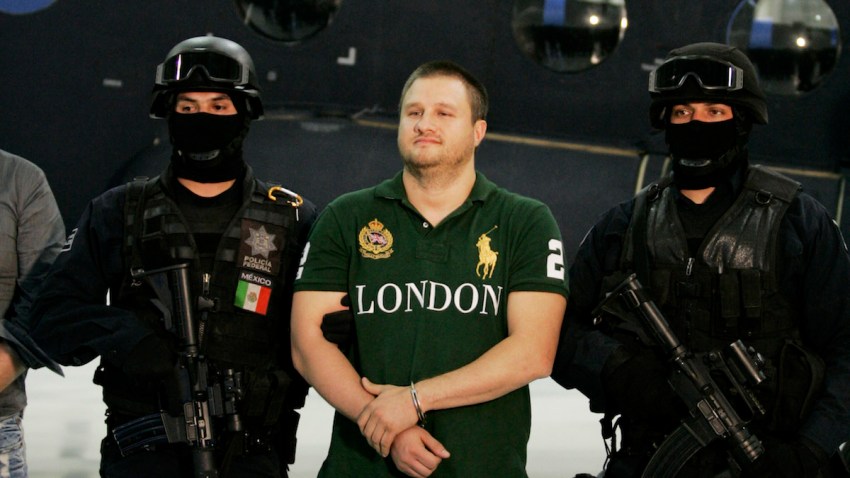 Texas-born alleged drug lord Edgar "La Barbie" Valdez was extradited to the United States from Mexico, U.S. officials said on Wednesday, NBC News reported.
Valdez, who earned his nickname due to his fair complexion, was among 13 defendants wanted for a variety of violent crimes, including the murder of a U.S. Consulate employee, and drug trafficking-related offenses to be handed over to U.S. Marshals late Wednesday, according to the Justice Department.
He headed the Beltran Leyva cartel until being arrested in August 2010, according to Mexican and U.S. officials.