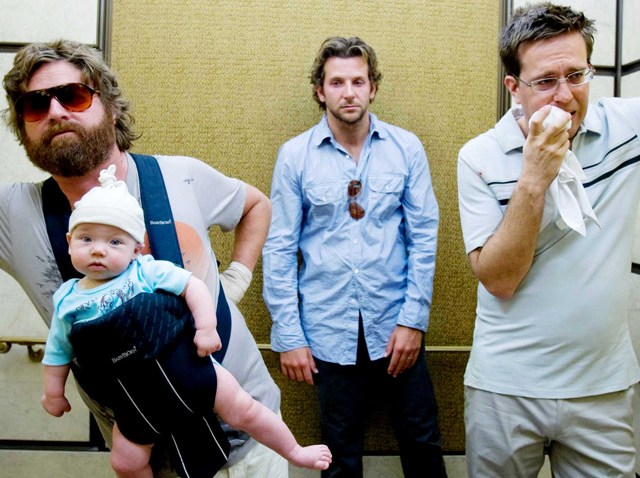 "The Hangover," easily the funniest movie of the year, was rightly named Best Comedy or Musical, immediately washing away the bad taste of James Cameron's Best Director win.
Congratulations to director Todd Phillips, who had the good sense to make choices like having a chicken wandering on the fringes of his film, without trying to make a joke, thereby squeezing the maximum amount of laughs out of it.
Walking out of "The Hangover," two thoughts were dominant: 1) can't wait for it to go into heavy rotation on TBS and 2) can we buy tickets for the sequel now?
But when the history of film is written, the lasting legacy of "The Hangover" may be its breakout performance of Zack Galifianakis. For years he had toiled in the shadows, enjoying brief moments of acclaim. But the spotlight would never shine long enough for people to learn how to pronounce his name, forget learning to spell it.
Now he's got a hit show on HBO, "Bored to Death," and is starring in the most hotly anticipated comedy of 2010, "Due Date," co-starring Robert Downey Jr.
Oh, and "The Hangover 2" is due sometime in 2011.