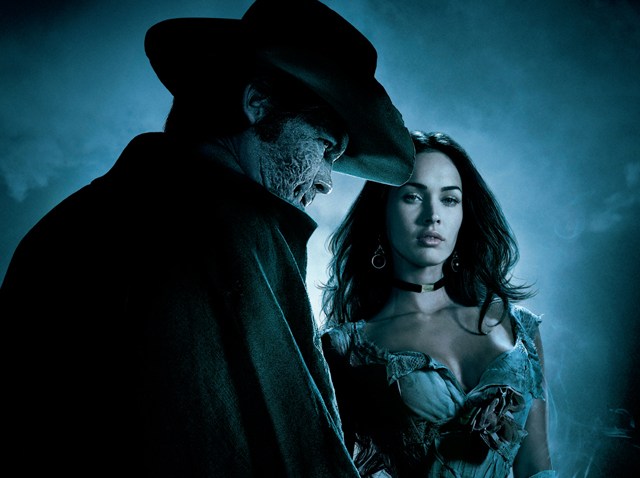 The Internet is so starved for "Jonah Hex" that we've been reduced to posting a clip of a commercial for a trailer.
The 11-second promo from our corporate cousins at the Syfy channel promises "for the first time on television" a trailer for the Western starring Josh Brolin, Megan Fox and John Malkovich.
Fox looks as sexy as ever, someone --possibly Brolin -- has twin Gatling guns mounted to his horse and an unseen cowpoke sports a miniature crossbow.
Rumors abound about troubles plaguing the set, the shoot, the craft services... but the teaser commits the film to its June 18 release date, so get ready.
"Slow Monday," indeed, Playlist.