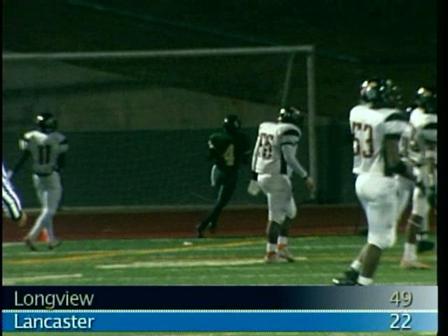 Foo Fighters singer Dave Grohl fell off the stage Friday during a concert in Gothenburg and injured his right leg — but still continued playing the concert.
"Dave tripped and fell from stage during the second song," Mike Larsson, a fan attending the concert told NBC News. "The band kept on playing but started to look worried. They gave the mic to Dave and he talked a bit to the crowd from the stretcher. The band played some covers and then Dave come back playing sitting down. After a few songs the carried him off stage and put on the cast. Then he finished the show. Kind of awesome."
Grohl's U.S. representative Steve Martin confirmed the fall to The Associated Press and said he was finishing the concert. The band even tweeted a picture of Grohl's leg X-ray.
Photos show Grohl singing on stage and playing his guitar, while his leg is elevated and bandaged.
The Foo Fighters were performing on Ullevi stadium in Gothenburg, Sweden's second largest city.
The band is scheduled to perform across Europe through the end of June and in Washington, D.C. on the Fourth of July.
Copyright AP - Associated Press