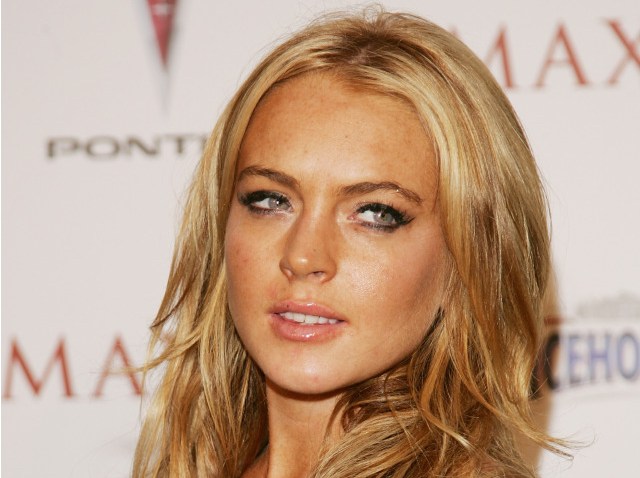 Lindsay Lohan traveled to India last month to film a documentary on child sex trafficking with BBC Three, and now a short clip from the program has found its way on to YouTube.
Only one minute long, the clip features Lohan, wearing a loose head covering and tank top, asking an India woman, "Didn't you hear from other traffickers that children were abused and some girls, if they're attractive, raped and prostituted and subjected to such horrible things?"
Lohan's trip sparked controversy last month after she tweeted (and then deleted) a message reading, "Over *40 children saved* so far…… Within one day's work…… This is what life is about….. Doing THIS is a life worth living!!!" in reference to New Delhi raids that saved children being held captive in workshops.
The group responsible for the raid responded in outrage at the suggestion that Lohan or the BBC were at all involved, according to The Telegraph.
A BBC spokesman told The Telegraph: "Lindsay Lohan has just completed filming in India for a BBC Three project on child trafficking. We would like to stress that she did not say she was present at the raid, this is a misinterpretation. She was merely referring to a raid that happened connected to child trafficking - the subject of the programme."
But even with the controversy, Lohan's mom, Dina, sees her daughter's latest project as a step in the right direction.
"I'm so proud of Lindsay, that under all the scrutiny the tabloids put her under, she is a very strong, caring, talented girl who ignores all the negative, and continues to move forward in a positive direction. I am so proud of her,"
the elder Lohan told People on Saturday.
The documentary, listed by the BBC under the working title, "Lindsay Lohan In India," is set to air this Spring.