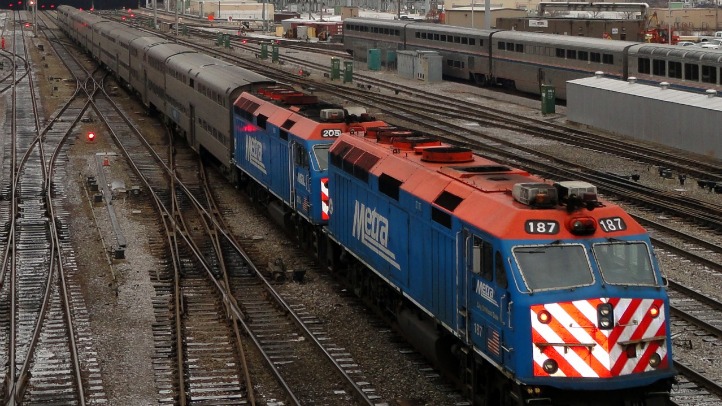 Metra train running late?

As temperatures climb to 100 degrees in Chicago and the suburbs, there's a reason why.

Metra will impose speed restrictions on all lines Wednesday if the mercury exceeds 95 degrees at O'Hare Airport, transit service officials said Wednesday.

That means trains will run an average 10 mph slower than the posted speed limit, possibly causing delays.

The heat causes the metal to expand, which could be particularly troublesome on switches. The slowdown also gives engineers time to stop the train if there is a problem with the rails ahead.

Metra says extra crews are monitoring the tracks and switches to make sure everything is safe.

Elsewhere in the suburbs, residents are hunkering down in pools or holing up in air conditioning to survive the heat wave. Justin Carol, of Perfect Air in the southwest suburbs, has been on the road all week fixing air conditioners.

"Our crews have been working around the clock," Carol said, "and will probably doing the same for the next few days."

Find the closest cooling center near you.