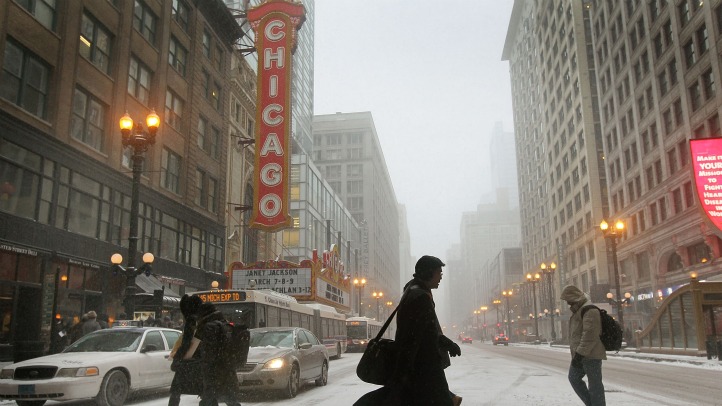 Chicago may only get to dream of a white Christmas this weekend.

Snowfall is down across the United States, and Chicago saw one of its latest first snows in years. Though 2011 started out with the third largest blizzard in Windy City history, it looks poised to go out with relatively mild temps and no snow.

Snowfall amounts dropped 73 percent from last December and are 55 percent below average overall across the country. Experts say this is the least amount of snow and the warmest weather in five years.

The National Weather Service predicts "a slight chance of snow" Saturday with highs near 36 and partly sunny skies with a high near 35 on Sunday. Considering an inch or more of the white stuff is needed for a truly white Christmas, the storybook outlook seems grim.

Good news for last-minute shoppers: Highs remain between 35 and 40 for the rest of the week. A light mix of rain and snow Wednesday ends early followed by a partly sunny, seasonably chilly end to the week.

Will this put into jeopardy predictions of one of Chicago's worst winter's to come?

An AccuWeather long-range forecaster said in October we're expected to get the most snow and cold in the Midwest. "People in Chicago are going to want to move after this winter," said meteorologist Josh Nagelberg.