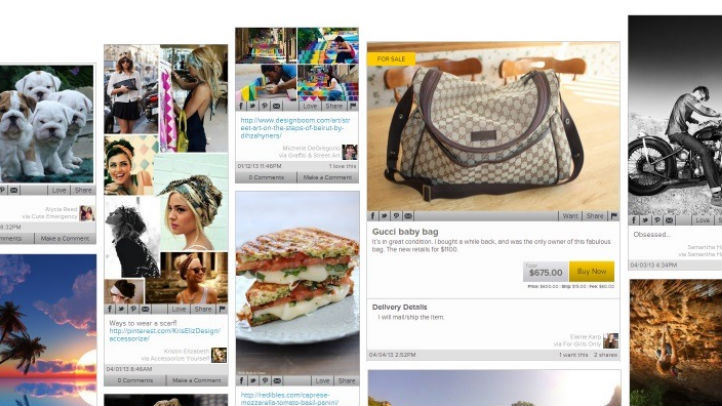 We are living in the midst of the Great Content War. I've written a bit about it here and there, but if you haven't noticed, there's a bit of an Old West thing going on between companies like Netflix, Amazon and Hulu as they all try to win more eyeballs by creating more exclusive stuff to watch. Although technically speaking they aren't creating their own content, they are getting into the game of brokering and hiring other producers to create stuff for them to use on their platforms.
This, in turn, has caused the more traditional big-name content providers to get more proactive about embracing the Internet and its audiences. Not long ago, I wrote about how Tumblr was starting to allow companies to do "sponsored posts," and whether it would make sense for a company like yours to participate. That's a little more iffy than, say, what Kumbaya has just done.
Kumbaya is a local startup that just landed a deal with Warner Bros. to manage online communities for five of the studio's film and TV properties. Kumbaya is a web-based platform where people with similar interests can form groups, share stuff and also sell products to each other.
Kumbaya will be working with shows like "The Vampire Diaries" and "42" plus films like "The Great Gatsby" (which was being pushed on Tumblr heavily back when sponsored posts first started), essentially tapping rabid fans to lead communities around these properties.
There's a couple buzzwords floating around this, but the gist is this, in terms of what to learn: The name of the game nowadays is all about audiences. Engaging them, mobilizing them and tapping into what's already there to help drive more sales.
Or, as Karp told the Tribune: "If (studios are) going to use Facebook and Twitter to build awareness leading up to the theatrical release, (they) use Kumbuya leading up to the home entertainment release...What (Warner Bros.) drove us to is really working in that window where there's something tangible to be bought and sold."
Kumbaya bills itself as a platform for people to connect with others who share their interests. It isn't about creating something new and unrelated to things people already like — it's about sliding into a spot people already are, and making what they're trying to already do easier.
It's on par with what Groupon did, and that's the sort of thinking you should be exhibiting as a Chicago startup.
David Wolinsky is a freelance writer and a lifelong Chicagoan. In addition to currently serving as IFC's comedy, film, and TV blogger, he's also a comedy-writing instructor for Second City and an adjunct professor in DePaul's College of Computing and Digital Media. (He also co-runs a blog behind the DePaul class, DIY Game Dev.) He was the Chicago city editor for The Onion A.V. Club where he provided in-depth daily coverage of this city's bustling arts/entertainment scene for half a decade. His first career aspirations were to be a game-show host.