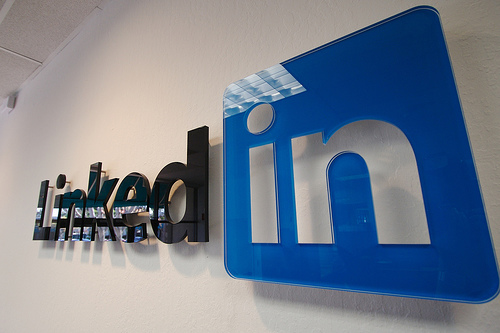 If you're engaged in the activity of requesting, crafting and receiving LinkedIn recommendations, you've undoubtedly discovered that there are issues that arise when the written content doesn't match the expectation. Occasionally, the path to posting a recommendation on your LinkedIn profile from a colleague or client that really gets to the core of your character you isn't clear-cut and intermediate steps are required. So how do you work together to reshape a poorly written, inaccurate or incomplete recommendation?
In those instances, the best practice is to stay level-headed and always act out of courtesy. Patience and complaisance will always increase the odds of a mutually beneficial outcome. When dealt with properly, this exchange becomes a critical touch point that can galvanize the relationship.
Ask for the Why
Many recommendations, although full of nice sentiments, fail to actually recommend. The value of an endorsement is in communicating your value proposition and motivating others to take action with you. If it doesn't, then it is well within your right to come back and ask:
"Why would you recommend me to sell this product or provide this service?"
Sensitivity Prevails
People often overthink the task and feel creatively or grammatically challenged to provide the type of narrative that good recommendation writing embraces. Or, they're too busy and have basically phoned it in. In such cases, be delicate and supportive. You never want to make someone feel bad for a feeble attempt at praising you. When the request to revise comes from a place of courtesy, and shows sensitivity to the person's schedule, attention span and writing abilities, you will ultimately achieve the desired result. If the recommendation is really bleak, you can step up your involvement in the process, provide talking points (if necessary), and return with:
"This is an excellent start. I know you are busy, but could you please take just a few moments to embellish on the actual experience of working with me and the benefits you received from our (transaction, collaboration, etc.)? If you need some ideas to incorporate into the recommendation, I'd be glad to help you."
Appreciate the Marketing Impact of a Powerful Testimonial
Nowadays, every aspect of consumer research is carried out online. The information gleaned from Internet activity drives the buying decision. This extends to the people who sell the product, provide the service, or front the company—and invariably finds its point of origin in the LinkedIn profile. I equate LinkedIn recommendations to consumer reports on business professionals. I encourage you to treat them as highly specialized marketing pieces that are engineered to influence. Once you realize that we are who people say we are, you will realize how much weight the words carry.
J.D. GERSHBEIN, CEO of OWLISH COMMUNICATIONS, J.D. Gershbein, CEO of OWLISH COMMUNICATIONS, is a specialist in the Art and Science of LinkedIn. He is a trusted asset to top executives, managers, entrepreneurs, professional service providers, salespeople, and those involved in the search for their next great opportunity. J.D. offers unrivaled strategic direction to individuals and firms -- ranging from small to medium-sized businesses (SMB's) to Fortune 500 companies -- in using LinkedIn to build brand and generate revenue. Dubbed "The Oracle of LinkedIn" and "The LinkedIn Black Belt," J.D. is considered one of the top LinkedIn strategists in the world and a pioneer in the design and delivery of LinkedIn educational programs. A highly sought-after international speaker, J.D. draws upon his background in marketing communications, industrial psychology, neuroscience, improvisational comedy and broadcast media to inspire opportunity-oriented professionals in all walks of business. J.D. is also an Adjunct Professor at the Illinois Institute of Technology's Stuart Graduate School of Business where he teaches the school's first-ever course in social media. His first book, a treatise on social neuromarketing and LinkedIn communication strategies will be available in 2012.