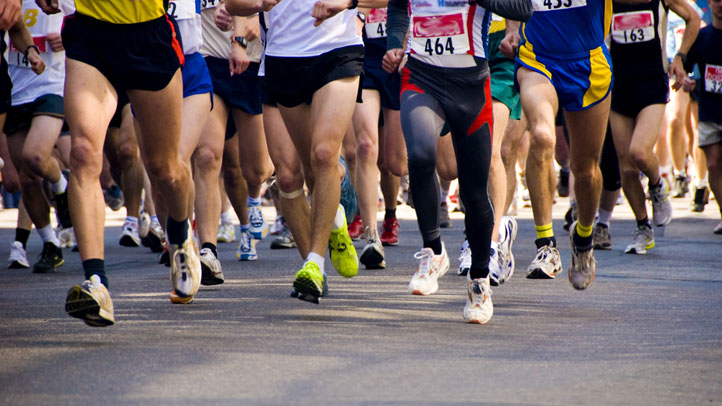 As we get closer to the end of the year, the number of races tend to dwindle with the prime running season past. Only the truly dedicated brave the elements for races this time of year, and if you're one of them, check out these races around town this weekend:
Saturday, Dec. 14:
Jingle Bell Run/Walk - 9:00 a.m. at the Peggy Notebaert Nature Museum (2430 N. Cannon Drive). Online registration is closed, you can register at packet pick-up today through 7 p.m. at Universal Sole in Lakview. Race-day registration is also available at 7 a.m. for $55 for the 10K, $45 for the 5K. Activities also include a youth 5K, a Santa Chase, and post-race festivities for all. Proceeds benefit the Arthritis Foundation.
Sunday, Dec. 15:
Rudolph Ramble 8K and Donner Dash - 9:00 a.m. at Lincoln Park (2501 N. Cannon Drive, between Fullerton and Diversey). Registration is $45, benefitting the Lurie Children's Hospital, and participants receive a retro knit ski hat and commemorative antlers. After the 8K, enjoy the Donner Dash for kids ages 2 to 12 ($15 to register) at 10 a.m. Runners are also encouraged to bring new toys to donate for children at Lurie.
Universal Sole Trail Challenge - 10 a.m. at Schiller Woods, West Picnic Grove. Registration for this 5 mile trail race is $30, and participants receive a long sleeve t-shirt. There's also a bus from Lakeview's Universal Sole store to the race site for $10 which includes refreshments.
So check out these races and let us know what you're running this weekend!