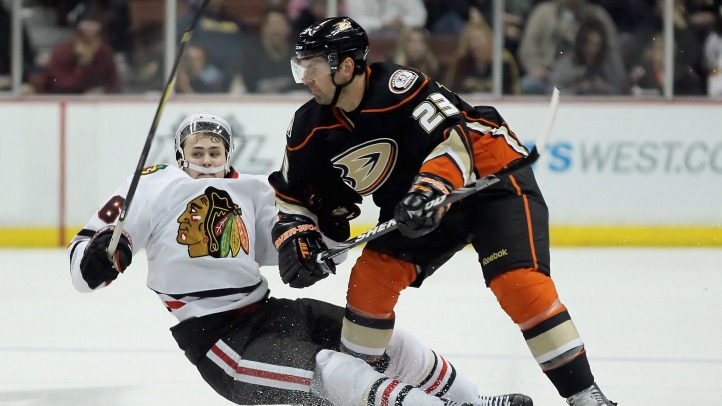 This weekend was worse than anything on the nine-game streak. At least when that was going on, there were tangible reasons for those losses, be it goaltending, special teams or guys not scoring or caring.
Then were the past two games in SoCal. The Hawks didn't try, didn't care, didn't bother. And that's far more worrisome.
Jonathan Toews being out of the lineup should not mean everything falls apart. It shouldn't mean Marian Hossa is careless and or tired. It shouldn't mean that Patrick Kane is barely noticed, which in turn means Patrick Sharp is barely noticed. Toews being out has no bearing on the fact that Duncan Keith looks exhausted because Nick Leddy got exposed thanks to rushing him. Toews being out shouldn't mean the want-to goes down, instead of up to make up for his absence.
If the Hawks think that the playoff trap door won't drop them again, then the lessons of last year were for nothing. If they're laughing at the thought of missing the playoffs, that's the same mistake.
The can get juiced from their GM today on trade deadline day. How much does Stan Bowman believe in this team? If he does, he'll find a d-man to take Nick Leddy's minutes and maybe one other. They cannot trust Leddy with big responsibilities this late in the season, he's proven he can't handle it. He'll find another forward or center that's got some size and some snarl but can also play. They're out there.
If Stan doesn't do anything today, what he'll be telling you is he values future runs at the Cup more than this one. He'll be telling you Leddy's development this year is more important than winning this year. He'll be telling you he doesn't think this team has a chance.
We'll all find out together.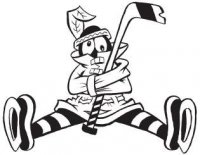 Sam Fels is the proprietor of The Committed Indian, an unofficial program for the Blackhawks. You may have seen him hocking the magazine outside the United Center at Gate 3. The program is also available for purchase online. Fels is a lifelong 'Hawks fan and he also writes for Second City Hockey .