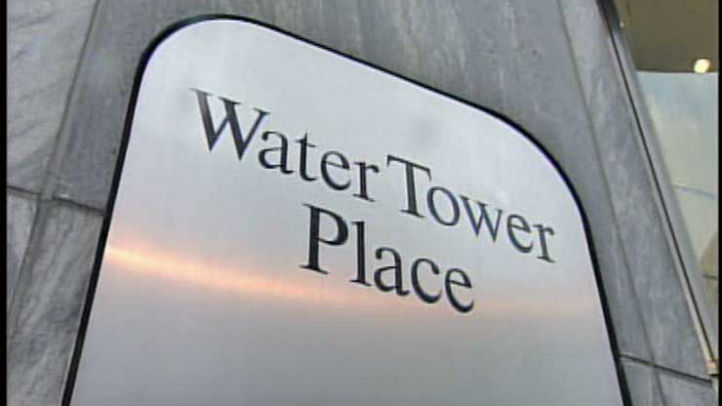 Water Tower Place is now offering a same-day delivery service for online and in-store purchases.
Shoppers at the Michigan Avenue mall "will enjoy same-day delivery service from a variety of participating jewelry, fashion, footwear and luxury retailers," the Chicago Tribune reports, citing a joint release from Water Tower Place and mall operators Simon and Macerich.
The service is currently free for Water Tower shoppers, but after July 31, same-day delivery will cost $5, officials said. Only packages up to 50 pounds are eligible.
"The goal is to make it easy and convenient for the shopper to have their bags delivered to their home the same day," Marketing Manager for Water Tower Place Katie Lindsay said.
Several other area malls are expected to roll out the new service by the holiday season, Lindsay said.
The shops at North Bridge and Fashion Outlets of Chicago in Rosemont will begin offering same-day delivery in August, and Woodfield Mall is expected to follow, the Tribune reports.
Lindsay said about 10 malls are expected to introduce the service in the coming months.
The introduction of the service at General Growth-owned Water Tower Place comes after a similar launch at Oakbrook Center began last November.
The service, which is offered via a partnership with California startup Deliv, is a way for stores to combat online retail giants like Amazon and eBay.
"What they're doing now is trying to match is the terms of delivery from the online retails," said Larry Kilduff with commercial real estate company Jones Lang LaSalle. "Anything that a brick and mortar retailer can do to come up with equalization for some of that customer value that the customer perceives, they're doing."
Each mall will reportedly have their own runners, item storage, shipping locations and parking for crowd-sourced delivery vehicles.
"It's all about creating an experience for our shoppers when they come to the mall," Lindsay said.