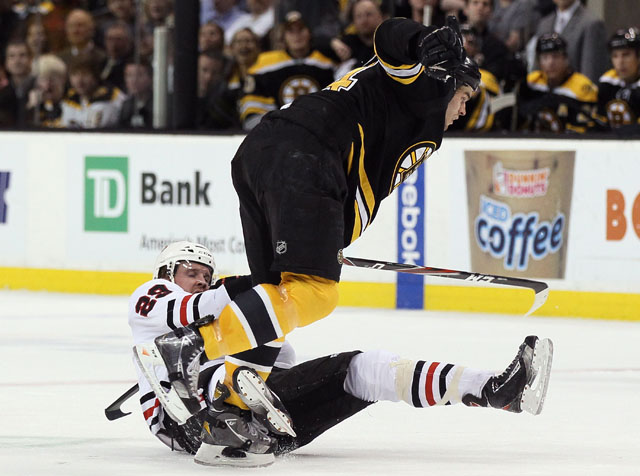 Last night was a perfect example of how the Hawks' lack of depth has been their downfall. Most of us Hawks fans have tried to have our fingers in our ears about this stuff, but it's hard to ignore any more.
The Hawks were without Patrick Sharp and Dave Bolland, and we've heard a lot about how the Hawks have actually lost some of the least amount of man-games in the league due to injuries, so missing those two is not an excuse. And for the most part, it's not. Everyone has injuries, ask the PIttsburgh Penguins who've lost Sidney Crosby and Evgeni Malkin, their two biggest stars.
But here's the difference between the Pens and the Hawks. The Pens can change their game with their supporting cast without Malkin andCrosby to a much tighter, defensive, more physical game. Their defensive unit can go either way, where they can push the play or just be a lockdown force if they want. The Hawks do not have this option. The players that are left aren't really suited to do anything other than pick up the scraps that they top end leave. They're just fine when everyone is accounted for and firing. But when they're either injured or simply out of steam and can't perform, they can't step up.
The list of grievances is long. Bryan Bickell is simply a waste of that frame. He's a 6-4, 220-pound floater who can't hit, can't battle, can't screen, and can only fire from the outside. The Hawks have plenty of that. By this point in the season, we can't ever count on it. Fernano Pisani is just a paper weight without Dave Bolland. He can't skate and whatever physicality he would have had is useless because he can't get there. Michael Frolik, for whatever skills he clearly has, destroys them by just opting to shoot from wherever he is on the ice and thus ruining offensive possession. Nick Leddy, for all the propaganda, can't be counted on to take more than six minutes in a game that counts. And he doesn't kill penalties, further driving the other d-men into the ground. Jake Dowell? Not clear on his job description either. He's not a checker, can't win a draw, and doesn't have near the skill to be an offensive threat. If he's an energy guy, that's Ryan Johnson's job and no team needs two of those.
Will these things change? I don't know, I doubt it. Can the Hawks simply ride their top end players every night to go far? It's hard to do. It's getting awfully sobering.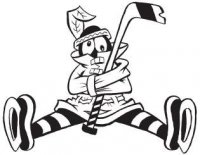 Sam Fels is the proprietor of The Committed Indian, an unofficial program for the Blackhawks. You may have seen him hocking the magazine outside the United Center at Gate 3. The program is also available for purchase online. Fels is a lifelong 'Hawks fan and he also writes for Second City Hockey .