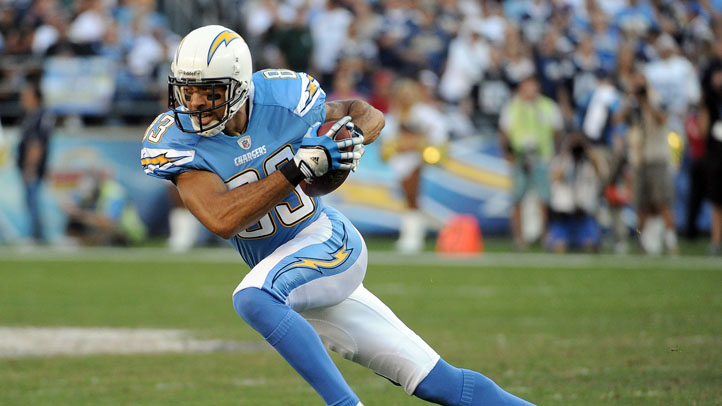 The Bears knew they needed to focus on signing a high-impact wide receiver even before reports surfaced that cast doubt on Johnny Knox's availability for the 2012 season because of a back injury. With Chicago in search of a No. 1 receiver, they should look west to San Diego's Vincent Jackson.

Jackson is a free agent this season, and is coming off a season where he had 60 catches for 1,106 yards. He is capable of catching the long bombs that Jay Cutler can throw.
After working with Philip Rivers for seven seasons, Jackson knows how to work with a vocal quarterback with a strong arm. At 6-foot-5, he's taller than any of the Bears receivers, making him a threat no matter what secondary the Bears are facing.

One thing that may scare the Bears away is that Jackson is not perfect. He's had numerous off-the-field troubles, including several arrests involving drunk driving and driving with a suspended license. But Chicagoans could teach him how to use the L and the Metra. The Bears could even consider writing a car and a driver into his contract.

Another thing that may scare Bears away is money. Jackson is considered the top receiver in NFL free agency, and this is the first time general manager Phil Emery will have the Bears checkbook. But keep in mind the Bears have gone after top free agents in the past. Julius Peppers was a free agent gem, and Chicago still managed to land him.

Start the campaign now, Bears fans. Bring V-Jax to Halas Hall.
Copyright FREEL - NBC Local Media