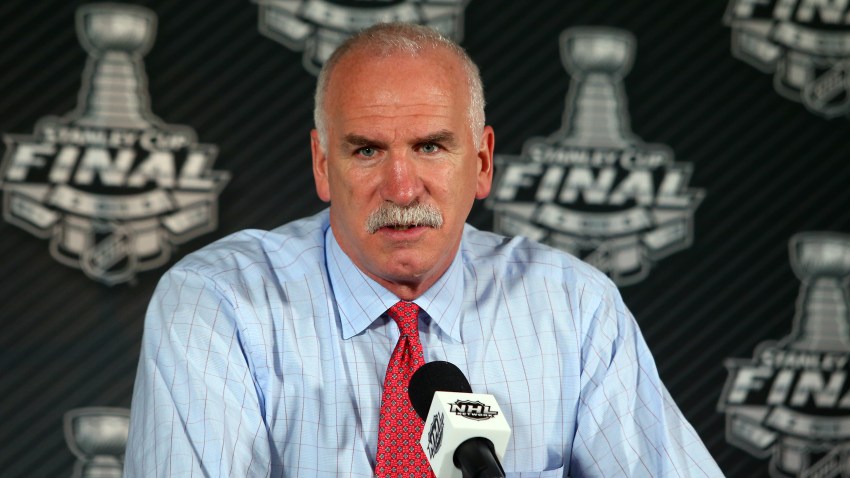 Chicago Blackhawks head coach Joel Quenneville has a reputation as a bit of a hot-head when it comes to his conduct behind the bench, but on Tuesday he took things to a new level from behind a podium instead.
During the Hawks' 2-0 loss to the San Jose Sharks, Brandon Mashinter scored what appeared to be a goal, but upon further review officials overturned the call on the ice and disallowed the tally.
It was the second time in less than a week that the Blackhawks have had a goal taken away because of a goaltender interference call, and Quenneville managed to answer just one question about the incident before storming out of his postgame press conference:
In case you can't watch the video, here's what Quenneville said:
"It's gone to a different level. I don't know the rules anymore or something's changed because my understanding, played a lot hockey, that, I don't know. I think everybody has an interpretation of what's a good goal and what's a bad goal, but I can't believe it."
It's unclear if Quenneville will be fined for his conduct, but it wouldn't be the first time he's incurred the league's wrath in recent seasons. During the 2014 Stanley Cup playoffs, Quenneville was fined $25,000 for an obscene gesture he made behind the bench while protesting an official's call on the ice.