Welcome to Chicago, Phil Emery. Since you've worked for the Bears before, we don't need to teach you about where to get the best pizza, or to avoid the Kennedy at 5:30 p.m., or how to order a hot dog. (You won't put ketchup on it, right? OK, good.) Instead, Grizzly Detail will offer advice on how to do the job. You have a lot of work to do, so we just want to make your job easier.

We'll start out with offense because, well, did you see those games without Jay Cutler?

Find a number one wide receiver. Please. Whether it's through the draft or free agency, the Bears need a man to be the guy Jay Cutler can trust on every down. Though Earl Bennett is good on third downs and Johnny Knox can get downfield fast, the Bears are still missing a number one. Notre Dame's Michael Floyd has been mentioned through the draft, and Miami's Brandon Marshall has mentioned how he misses Cutler.

Give Cutler a reliable back-up. Cutler's broken thumb taught the Bears that a reliable back-up is a necessity, and Caleb Hanie is not that back-up. Josh McCown did a much better job. With Nathan Enderle on the roster and Mike Martz enjoying retirement, we do not need another project back-up who will never see the field.

Sign Matt Forte. For the past four years, Matt Forte has been the most reliable producer of yardage for the Bears over the past four years. A franchise tag could lock him up for a year, but the man deserves more security than that. Despite not getting a contract extension, he didn't hold out. In fact, he had another banner season. Sign him to a fair contract and keep him in Chicago.

And then find a back-up for him. Marion Barber, a Jerry Angelo signee, was a really good third down back but had a hard time handling a larger share of the snaps when Forte was injured. Let him go. If Kahlil Bell is the man to back up Forte, he is a restricted free agent and will need a bigger payday to stay in Chicago.

Get with the times at tight end. You may have noticed how important tight ends were in the league this year. Jimmy Graham and Rob Gronkowski were a huge part of the Saints and Patriots success. Cutler worked well with Greg Olson, who was shipped off to Charlotte because he didn't fit in with the Martz system. Guess what? Martz is gone. A playmaker at tight end is in order.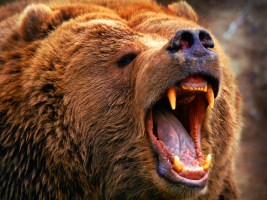 Check out Grizzly Detail: NBC Chicago's Bears blog features videos, photos, news, commentary and more. All the Grizzly Detail is right here.
Bear Down, Chicago.
Grizzly Detail on Twitter: @Grizzly_Detail

Copyright FREEL - NBC Local Media