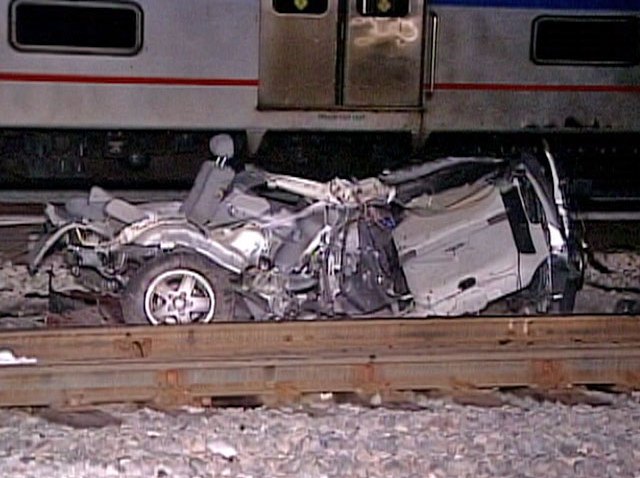 The company that owns and operates the railroad tracks where an Amtrak train struck an SUV last Friday acknowledges that the crossing gates and warning systems didn't function properly.

In a statement released late Monday night, a Canadian National Railway official said the company has since tested the grade crossing protection system at Stuenkel Road near Governors Highway in University Park and said it is "operating safely and in full accordance with federal regulations," adding that 15 trains had passed through the area over the past 24 hours with no malfunctions.

A published report earlier in the day blamed the accident, which killed a Chicago dance teacher, on human error.

The Chicago Tribune reported, citing sources, said that video on board the train showed the train going through the crossing without the gates being lowered, bells sounding or lights flashing.

CN crews who had recently been working within a mile of the University Park crash site inadvertently disabled the the crossing's gates and warning systems, the newspaper reported.

Katie Lunn, 26, was killed in the crash as she was returning home from a competition at Governors State University.

Several eyewitnesses have reported that said the crossing's signal lights weren't working and that the gate didn't come down until the train had almost passed.

"I could not have been more than five feet over the tracks and the train is behind us and just whooshed by," said Lauren Brown, who was in the vehicle ahead of Lunn. "And I actually looked over my left shoulder to see if there was, in fact, a gate and lights, that even existed there because nothing happened."

There was a gate, but Brown said it was in the upright position and didn't begin to go down until "like the second-to-last car" had gone by.

"Literally, when that train by, we said out loud, 'It was not our day to die," she said.

Reaffirming that safety is the "highest priority," CN spokesman Patrick Waldron said the company is cooperating with Amtrak, the Federal Railroad Administration and the National Transportation Safety Board during the investigation.