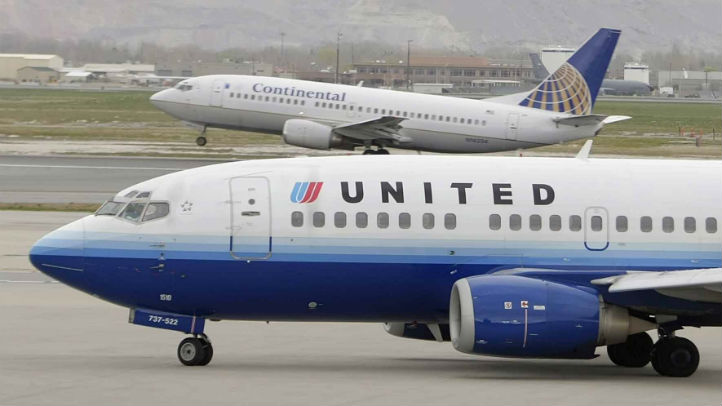 After two years of failed contract negotiations, 99 percent of pilots at Chicago-based airline United Airlines voted to authorize a strike.
Federal law includes many obstacles to strikes among airline workers, and the vote doesn't mean pilots will be walking off the job anytime soon.
United spokeswoman Megan McCarthy said the airline expected a strike vote, which is "not uncommon at this point in negotiations."
The National Mediation Board has not declared an impasse in negotiations, a necessary precursor to a legal strike. If the board, which has been mediating the negotiations, determines talks are deadlocked it could start a 30-day countdown toward a legal strike or lockout. The pilots' union has asked the board to take that step.
Even if the board cleared the way for a strike, Congress or the president could block it to prevent disruption in a key industry.
The pilots are unhappy over failure to win a single contract covering United and the former Continental airlines. The airlines combined in 2010 under parent United Continental Holdings Inc.
Pilots are seeking raises in a combined contract that would replace separate deals that United and Continental pilots approved last decade, when the airlines were in much worse financial shape.
Jay Pierce, chairman of the union's Continental group, said the strong strike vote reflected frustration with stalled contract talks. "A strike is never the preferred path to reaching agreement, but our pilots have demonstrated that they realize it may be necessary," he said.
Chicago-based United is the world's biggest airline by passenger miles.
United Continental shares fell 62 cents, or 2.6 percent, to $23.61 in afternoon trading.
Copyright AP - Associated Press