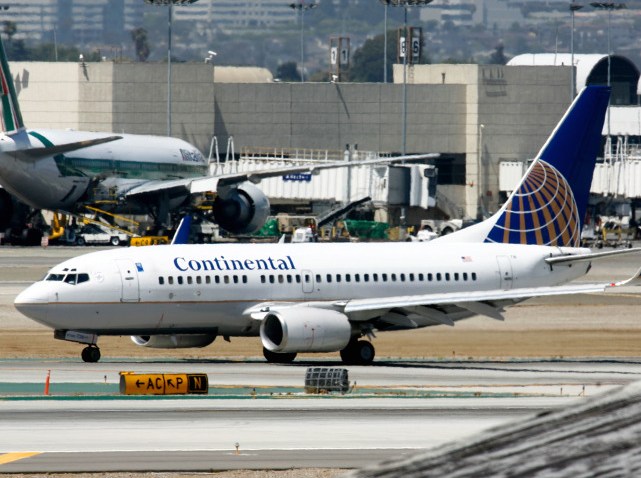 United Airlines and Continental Airlines announced early Monday their boards have approved a merger.
The merger creates the world's largest airline -- jumping ahead of Delta, which became the top airline after purchasing Northwest Airlines two years ago.
The deal values the company at $3.2 billion.
The new company will keep the United name and use Continental's colors. It will retain its current address at 77 W. Wacker Drive but keep offices in Houston as well.
The boards of both companies agreed to an all-stock transaction, according to the New York Times. The transaction will close in the fourth quarter.
The new United will also move forward with plans to move its nerve center into the Willis Tower, where the company will become the tower's largest tenant.
The new United will be run by Continental's top executive, Jeffery A. Smisek. United's chairman, Glenn F. Tilton, will be nonexecutive chairman for two years, after which time Smisek will become executive chairman.
The company will launch a new ad campaign titled "Let's Fly Together."