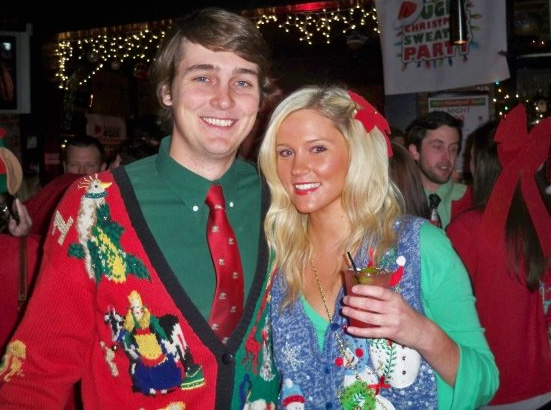 Struggling to find the perfect ugly Christmas sweater?
You're in luck. Team Ugly, based in Northwest Indiana, can fill your order.
Adam Paulson and Kevin Wool, of Crown Point, Ind., and Brian Miller, of St. John founded uglychristmassweaterparty.com, the Northwest Indiana Times reports.
The 20-something friends started selling tacky knits from Miller's basement last year. The businessmen used to comb thrift stores, but they now rely on a top secret supplier for their gaudy goods and plan to move into a warehouse.
"We went from a small, 1,000 sweater company last year to 10,000 this year," said Paulson. "Next year is going to be out of control. It's like feeding piranhas."
Team Ugly knew they struck gold when they started turning a profit quickly and caught the attention of Hollywood.
The film crew of "Harold and Kumar" bought up sweaters for their next film featuring a Christmas plot.
They credited social media for luring ugly Christmas sweater parties lovers to them.
"Eighty percent of our traffic still comes from search engines, but social media has quickly spread the word about these parties and of us," Miller said.
They admitted they didn't create the ugly sweater party mania.
"But we made it better," Paulson told the newspaper.