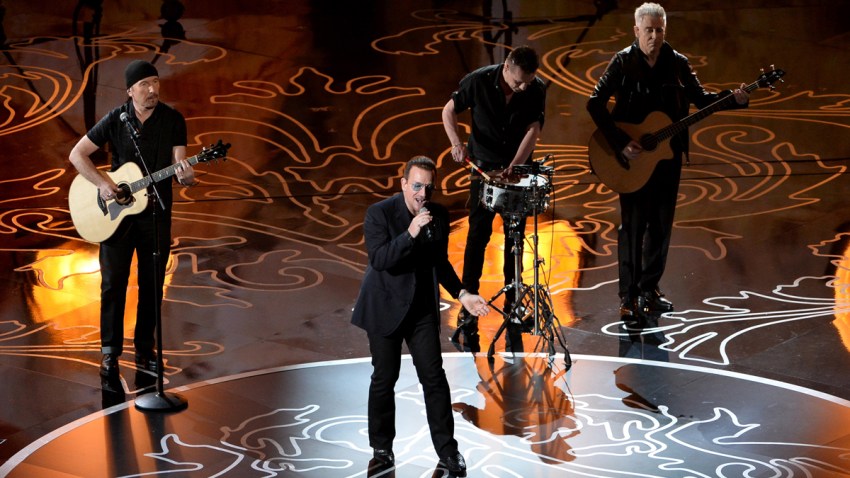 Update, Dec. 9: The band confirmed additional dates for shows in New York, Chicago, Boston, Montreal, Amsterdam, Stockholm, Berlin and Paris "due to overwhelming demand." U2 will now perform in Chicago on June 24, 25 and June 28, 29. Tickets for the new dates go on sale Dec. 15.

Our original Dec. 4 report:

Bono and company are set to return to Chicago.

The band announced Wednesday their "Innocence + Experience" tour would kick off in May 2015 with a show in Vancouver. They'll hit Chicago's United Center for a pair of shows on June 24 and June 25.

The dual shows in each city stop are a part of the experience.

"We are going to try to have a completely different feeling from night one to night two, and have some fun playing with the idea of innocence and experience," Bono said in a statement posted on the band's website. "More to be revealed!"
Pre-sale tickets were set to go on sale Thursday for U2.com subscribers. Tickets for non-subscribers go on sale on Monday, Dec. 8. Full concert details were posted to U2.com/tour.

The shows are assuming lead singer Bono fully recovers from his November bicycle accident that required five hours of surgery. Singers Bruce Springsteen and Chris Martin of Coldplay stood in for Bono earlier this week during a New York City concert to commemorate World AIDS Day.

The injury also prompted the band to postpone a week-long engagement on The Tonight Show starring Jimmy Fallon.

U2 brought their U2 360° to Soldier Field in 2009. A July 2010 return was postponed because Bono had back surgery. That show ultimately hit Chicago again a year later.
U2 Rocks Soldier Field
[NATL] Top Entertainment Photos: Best of the American Music Awards, and More