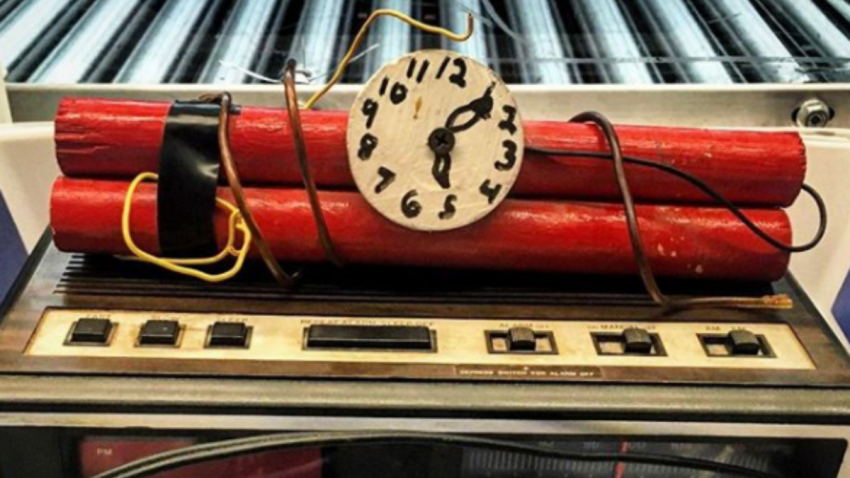 A fake explosive at O'Hare International Airport had TSA wondering if Wile E. Coyote was in the building. It also forced a nearly 20-minute delay at a security checkpoint in the airport.
The "replica improvised explosive decide" was spotted in a traveler's carry-on bag at the airport and shut down the TSA checkpoint for 19 minutes before the Chicago Police Bomb Squad responded and deemed it safe.
[[486274791, C]]
"Even if not real, replica or inert explosives are not allowed, at all, in carry-on or checked bags. Never. Nay. Nope. Negatory. Yeah, no..." TSA wrote on its Instagram while sharing a photo of the fake bomb the agency said "looks a bit Wile E. Coyote-ish."
Still, according to TSA, the X-ray image "was far more realistic," prompting the response from authorities.
[[407617495, R]]
"When our officers spot a potential explosive on the X-ray monitor, they cannot just take the traveler's word that the item is not real," the post read. "A TSA Explosives Specialist or Police Department Bomb Squad must respond before the bag is ever opened. This can lead to costly evacuations, delays, and missed flights while explosives professionals determine whether the item is real or not. These types of items can lead to hefty fines and arrest."