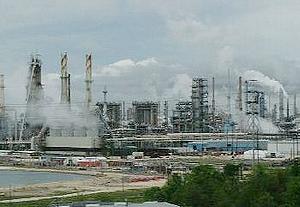 Chicago made its mark on the travel world yet again Tuesday as the travel review website TripAdvisor named the Windy City as a top travel destination.
TripAdvisor announced its 2015 Travelers' Choice awards for destinations, and Chicago came in second for the top places to visit in the U.S.
Winners were determined based on the quantity and quality of reviews on the TripAdvisor website, including reviews and ratings for hotels, restaurants and attractions over a 12-month period. The company ranked the top 10 U.S. destinations as well as the top 10 world destinations.
"These world-class destinations chosen by our community are rich in history, culture and beauty and offer endless sights to explore," Barbara Messing, chief marketing officer for TripAdvisor, said in a statement.
The company predicted the average nightly hotel rate for Chicago this summer will be $289, which is lower than the dollar amounts for several other cities in the top 10, including New York City, Seattle and San Francisco. They recommended the Carlton Inn Midway for the best value with rates as low as $151 per night.
In the food and attraction categories, TripAdvisor named the Art Institute of Chicago and Gino's East as must-visit sites. Earlier this year, TripAdvisor named the Art Institute as the world's best museum.
The top 10 U.S. destinations to receive Travelers' Choice awards are, in order, New York City; Chicago; Charleston, S.C.; Las Vegas; Seattle; San Francisco; Washington, D.C.; New Orleans; Palm Springs, Calif.; and San Diego.
No U.S. cities made the list for best travel destinations in the world. The top 10 in that category are, in order, Marrakech, Morocco; Siem Reap, Cambodia; Istanbul, Turkey; Hanoi, Vietnam; Prague, Czech Republic; London; Rome; Buenos Aires, Argentina; Paris; and Cape Town, South Africa.