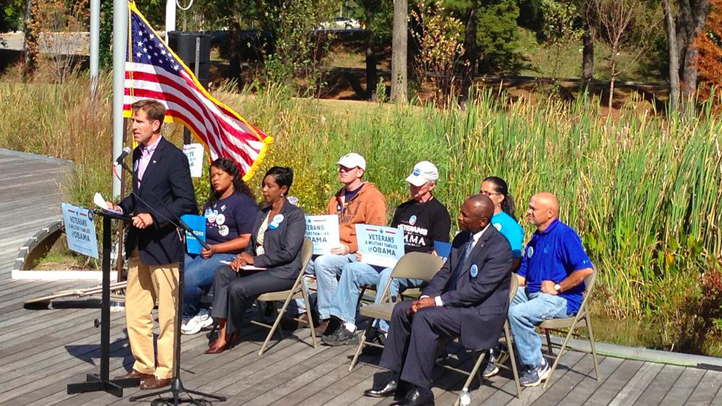 On Sunday morning, Ian Rapoport of NFL Network reported that the Chicago Bears were feeling "buyer's remorse" about signing Jay Cutler to a lucrative seven-year contract extension earlier this year, and that the quarterback was nearly benched in the team's Week 12 victory over the Tampa Bay Buccaneers.
On Monday, Bears head coach Marc Trestman disputed that report, emphasizing that the team is fully behind Cutler even after they were officially eliminated from playoff contention on Sunday.
"As long as Jay is healthy, he'll be playing quarterback for us," Trestman told the media at Halas Hall. "There's been no indifference whatsoever."
Cutler currently has a quarterback rating of 91.7, the highest of his career, and he's just one touchdown shy of his career high of 27, set in 2009 with the Bears. Despite those numbers, Cutler has come under criticism for his continued failures in the passing game, and his penchant for turning the ball over has drawn scrutiny from many corners.
Trestman did decline to comment on reports by Rapoport that the team plans to relieve Mel Tucker of his duties as defensive coordinator in the offseason, saying instead that the team is focusing its efforts on beating the Saints next week at Soldier Field.
[NATL] Best of the 2014 NFL Season