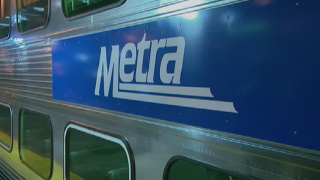 Extensive delays were possible on Metra's Electric Line late Friday, the transit agency said, after service resumed following wire problems.
In a tweet, Metra initially said inbound and outbound train movement near 18th Street was stopped at approximately 6:11 p.m. A Metra spokesperson told NBC 5 a wire problem created sparks at the top of a train, which resulted in a response from the Chicago Fire Department.
A total of 150 people onboard were evacuated, and no injuries were reported, the spokesperson said.
As of 7:34 p.m., Metra tweeted Tracks 3 and 4 were released for movement and that both inbound and outbound trains may be operating with extensive delays.
The South Shore Line, which operates on the same tracks, on its website said that delays were possible due to a wire issue on Metra.