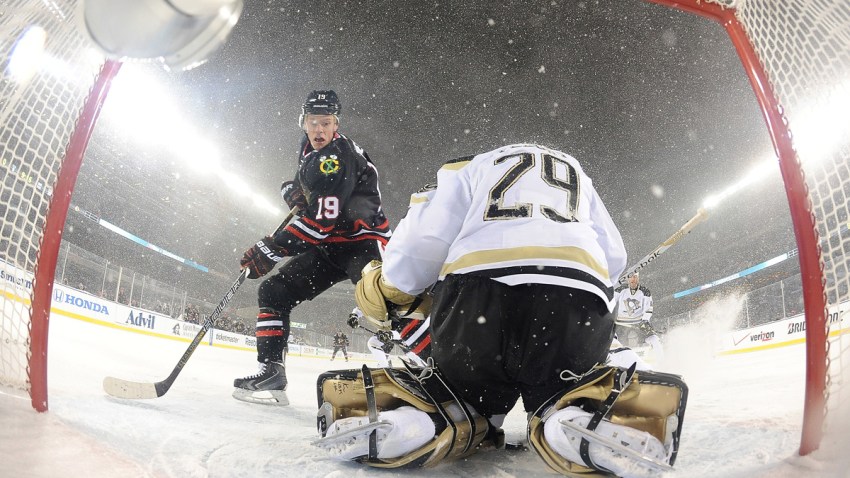 The Chicago Blackhawks are still over a month away from taking on the Washington Capitals in the 2015 Winter Classic at Nationals Park, but that doesn't mean that fans can't start getting hyped for the event.
In that vein, EPIX and the NHL unveiled the trailer for the series "EPIX Presents Road to the NHL Winter Classic."

The show, which is the league's replacement for the HBO series "24/7," will follow the Blackhawks and the Capitals during the month of December and provide fans with behind-the-scenes access into what it's like to play in the NHL.
The show will premiere on Dec. 16, and can be seen on a variety of platforms, including EPIX, EPIX.com, and NHL.com. Even if Hawks fans don't get the television network, they can still watch the show online for free.