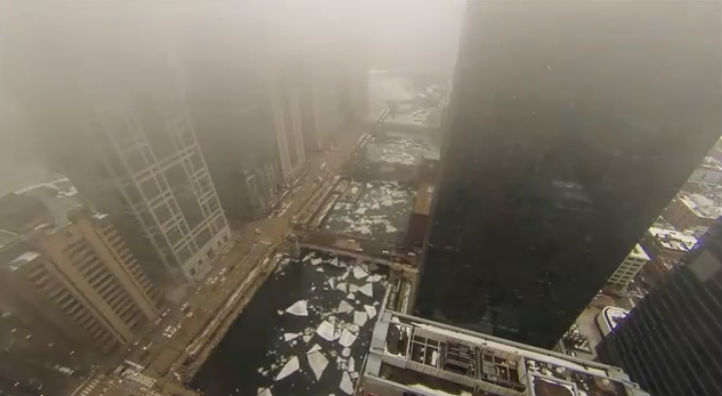 A man who reportedly works on the Chicago River, and loves taking pictures of it, has turned his images from Thursday morning into a time-lapse video of ice moving through the loop.
Albert Bartkus snapped 1,008 photos in 5-second increments of the river from the balcony of his 54th floor apartment at Marina Tower, according to the Chicago Tribune.
The photos were taken just after overnight rain fell on the Chicago area, and as the city braced for another round of rain and extreme wind gusts.
The 44-year-old tow boat captain then turned the images into a 43-second time-lapse video, which shows the ice quickly moving with the river's current.