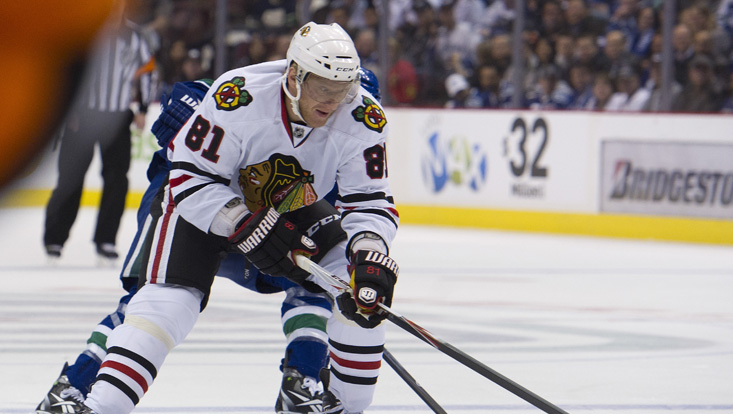 It used to be that the Hawks would use their superior speed to frustrate the Canucks into dumb penalties, and then administer the discipline on the power play to run out to big wins. I guess they wanted to see what it felt like on the other side during a 6-2 loss Sunday night.
The Hawks spent the 1st period not being able to get out of their zone at even-strength, so why they thought spending the 2nd period short a man would help is anyone's guess.
To add, the Hawks couldn't come close to keeping up on their own power play, which looks like a broken and destitute man right now, wandering the streets looking for answers he'll never find.
No point in rehashing it all, so let's just do some thoughts:
-First, it's a loss in November. It's the first one in regulation at home. It's not a defining moment. It was a bad night against the worst possible opponent. Nothing more.
-The PK clearly had it's problems. As I've been wondering all year, Steve Montador doesn't get any kill time, but Nick Leddy does. And now Sami Lepisto, who Coach Q was loathe to use until he had to, is getting kill time. But Monty doesn't. Though his best service is not something the Hawks generally use -- the Hawks don't clear men from in front but more try and block shots out higher -- it might be a good tool to have on occasion. Ryan Kesler was setting up his own festival concert in the crease last night.
-Without Duncan Keith, the Hawks have no way of getting out of their zone with their feet. Even when they could manage it, pucks were just fired blindly out of the zone in the first period which doesn't keep possession. That last word there, "possession", is the key to the Hawks entire game. And they can't get it right now. Put them on their back foot for long periods, and any team will struggle.
-Dan Carcillo was always going to be a combustible element in this game. Sadly for the Hawks it went the wrong way last night.
-You'll find out what kind of team you have here with their response in St. Louis tomorrow, a place where they haven't always had the easiest time.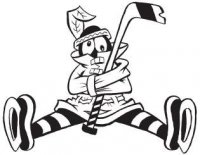 Sam Fels is the proprietor of The Committed Indian, an unofficial program for the Blackhawks. You may have seen him hocking the magazine outside the United Center at Gate 3. The program is also available for purchase online. Fels is a lifelong 'Hawks fan and he also writes for Second City Hockey .