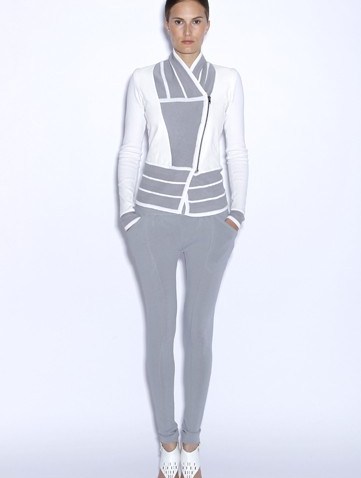 The lineup for the Bud Light Stage at the Taste of Chicago has been announced, and its features an entire day of cover bands.
The 35th Annual Taste of Chicago is slated to take place July 8-12 and while the headliners have not yet been revealed, festival organizers have offered a glimpse into the free music fans can enjoy.
The free Bud Light stage, located at the south end of the event at Columbus and Balbo Streets, will feature five days of local artists.
Here's a look at the schedule:
Wednesday, July 8: It Don't Mean a Thing if it Ain't Got that Swing—Celebrate Jazz Music
Noon: Stacie Sandoval
1:30 p.m.: Contrabanda
3 p.m.: Lowdown Brass Band
4:45 p.m.: The Brazilionaires
6:30 p.m.: Hypnotic Brass Ensemble
Thursday, July 9: Good Vibrations—Pop Music Day
Noon: Robbie Gold Band
1:30 p.m.: Jamie Lono & Noble Heart
3 p.m.: Blah Blah Blah
4:45 p.m.: Ryan Powers & The Secret Weapons
6:30 p.m.: The Future Laureates
Friday, July 10: It's Better to Burn Out Than Fade Away—A Day of Rock Music
Noon: The Golden Rule
1:20 p.m.: Sam Crossland and the Side Effects
2:40 p.m.: Mike Golden & Friends
4 p.m.: White Mystery
5:20 p.m.: Tall Walker
6:40 p.m.: Mike Mains & The Branches
Saturday, July 11: Variety is the Spice of Life – A Day of Different Musical Genres
Noon: Aniba Hotep & The Sol Collective
1:20 p.m.: Po'Boy Special
2:40 p.m.: The Chicago Six
4 p.m.: Jesse de la Pena
5:20 p.m.: Antony & The Tramps
6:40 p.m.: Rock 'n' Vote Winner
Sunday, July 12: Imitation is the Sincerest Form of Flattery—A Day of Tribute Bands
Noon: The Soul of James Brown (James Brown tribute)
1:30 p.m.: The Chicago Rat Pack (Frank Sinatra, Sammy Davis, Jr. & Dean Martin tribute)
3 p.m.: Infinity (Journey tribute)
4 p.m.: American English (Beatles tribute)
6:30 p.m.: Reggie Torian, Sr. All Things Mayfield (Curtis Mayfield tribute)