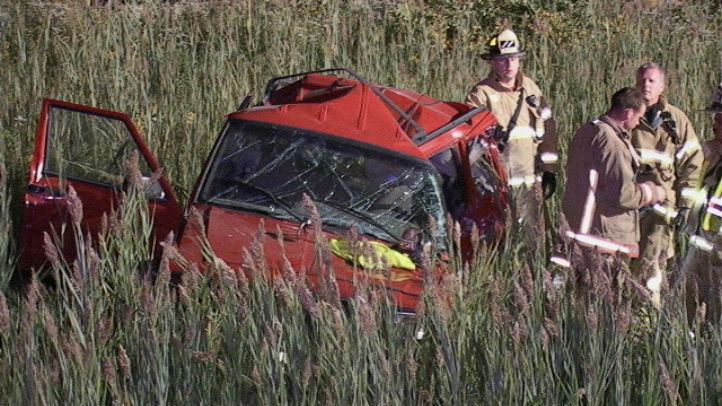 A driver of an SUV was critically injured early Friday in a semi-truck crash on Interstate-80 near Morris, the second semi crash there in 12 hours.

Illinois State Police said the SUV and semi were headed eastbound on I-80 around 1 a.m. when the two vehicles somehow collided. The impact sent the SUV flying over the median into the westbound lanes.

The woman behind the wheel was air-lifted to Good Samaritan Hospital and listed in critical condition. The semi's driver is expected to be OK.

All lanes of I-80 were re-opened just before 6 a.m. Bulldozers were dispatched to scoop up the semi's spilled cargo. State Police said the truck was carrying frozen chicken.

Hours earlier a semi driver from North Carolina was killed just after 2 p.m. Thursday when his tractor-trailer struck the back of a KIA Soul near Route 47. The truck jackknifed, blocking off lanes and striking the back of another semi.

Norman Hargus, 41, of Lenoir, North Carolina, was pronounced dead on the scene. The other drivers were taken to the hospital with non-life-threatening injuries.

State Police said both crashes are under investigation.