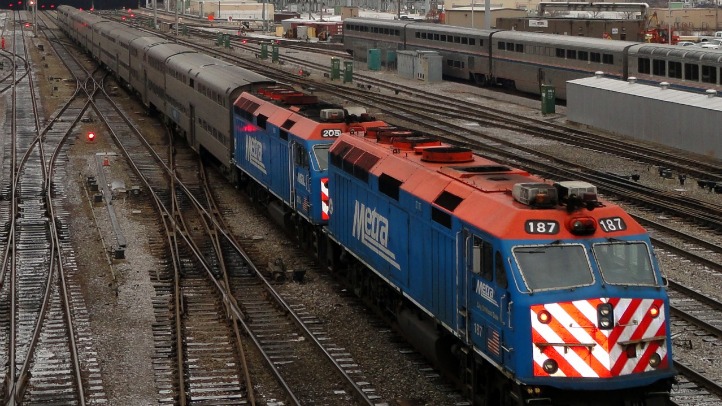 If you live in La Grange, your transit is pretty easy. At least according to a report from DePaul University's Chaddick Institute for Metropolitan Development.
LaGrange and Wilmette were ranked first and second among 20 top transit-friendly suburbs in the region. The two 'burbs ranked high based on commuters' convenience of walking to the train station, frequency of Metra trains and proximity of amenities, according to report released Wednesday.
The report added that suburban communities tend to compete on ways to provide services to current and future residents, but more specifically they focus on ways to protect and expand residential choices for commuters who travel by bus or train.
The study evaluated all 250 suburbs in the region using 47 measurable factors to help identify the "top transit suburbs." They included the station's facilities, services available to those traveling without a car, retail areas adjacent to rail stations and the number of residents who walk or bike to the train.
The report provided index scores for each finalist and ranked the 20 suburbs most worthy of recognition for their transit-friendly characteristics:
1. La Grange
2. Wilmette
3. Arlington Heights
4. Glenview
5. Elmhurst
6. Wheaton
7. Downers Grove
8. Naperville
9. Des Plaines
10. Mount Prospect
11. Glen Ellyn
12. Northbrook
13. Park Ridge
14. Westmont
15. Western Springs
16. Homewood
17. Deerfield
18. Palatine
19. Highland Park
20. Tinley Park