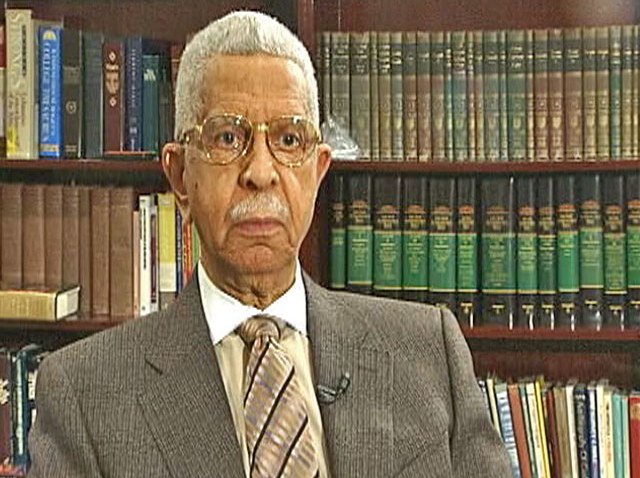 Mayor Rahm Emanuel on Wednesday morning will introduce a proposal to permanently rename Stony Island Avenue after the Rev. Bishop Arthur Brazier, the civil rights leader who died in 2010 after a five-year battle with prostate cancer.

"Bishop Brazier was a spiritual and community leader on Chicago's South Side, fighting against crime and poverty, while advocating for better housing and schools," Emanuel said in a written statement. "By renaming Stony Island Avenue in his memory, we are honoring a man who influenced generations of pastors and parishioners to spiritual worship with community activism."

The name change would affect Stony Island Avenue from 56th to 130th streets.

The Chicago Sun-Times spoke with Brazier's son, Dr. Byron Brazier, pastor of the Apostolic Church of God, who noted it was his father who helped bring the Rev. Martin Luther King Jr. to Chicago in 1966.

"I feel wonderful about it. Both myself and the congregation are thrilled. That's why they name buildings. It becomes a permanent recognition of someone's contribution and what is left as a legacy to those who knew him and would learn about him," the younger Brazier, who co-chaired Emanuel's transition team, said Tuesday.

Brazier led Apostolic Church of God in Chicago's Woodlawn community for 48 years, until his retirement in 2008. He built its membership to 20,000 people.

Then-presidential candidate Barack Obama gave a speech about fatherhood at the church on Father's Day 2008. Brazier had previously endorsed Obama in his U.S. Senate campaign.

Brazier was also founding president of The Woodlawn Organization, a community organization active in the civil rights movement in its early years. Its Woodlawn Preservation and Investment Co. acquired vacant city property on which it built low-and mixed-income housing.