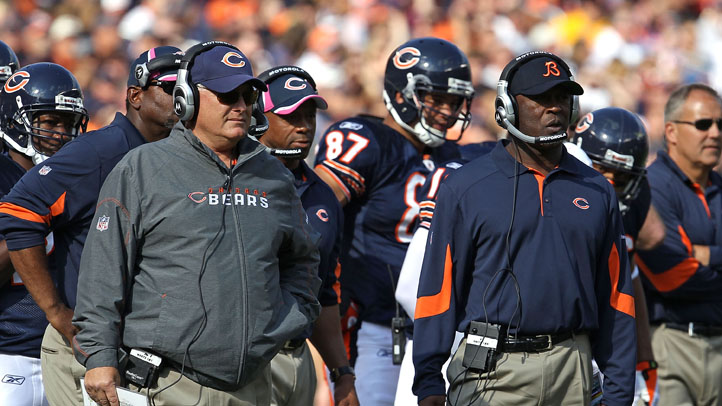 The Chicago Bears collapsed when they lost offensive stars Jay Cutler and Matt Forte to injury. Though every player on the field had a hand in the five-game losing skid, the offense was particularly bad. Within days of the season's end, offensive coordinator Mike Martz was out the door, and offensive line coach Mike Tice was promoted to the coordinator's job.

Lovie Smith said he thought the offense just needed a change.

"I wouldn't have made the change unless I thought we needed to go in that direction. Mike and I have a long history together, but we did need to go in a different direction. We needed different leadership to lead," he said.

With Tice, he is confident he has the right guy.

"You look at what you need to do to take the next step. I thought this was what we needed to do. The last couple of years I've had a chance to see Mike in a lot of different roles with what he was able to do with the offensive line. I thought what Mike believed in and what I believed in would be a good fix. A good fit for us."

Right after Tice's promotion was announced, the team talked about hiring a passing game coordinator. The idea was thrown away when they hired Jeremy Bates as quarterbacks coach.

"In the end, I didn't feel like we needed one. We have a coordinator in Mike Tice. We don't have a defensive run game coordinator. Just didn't feel like we needed any more titles."
Copyright FREEL - NBC Local Media