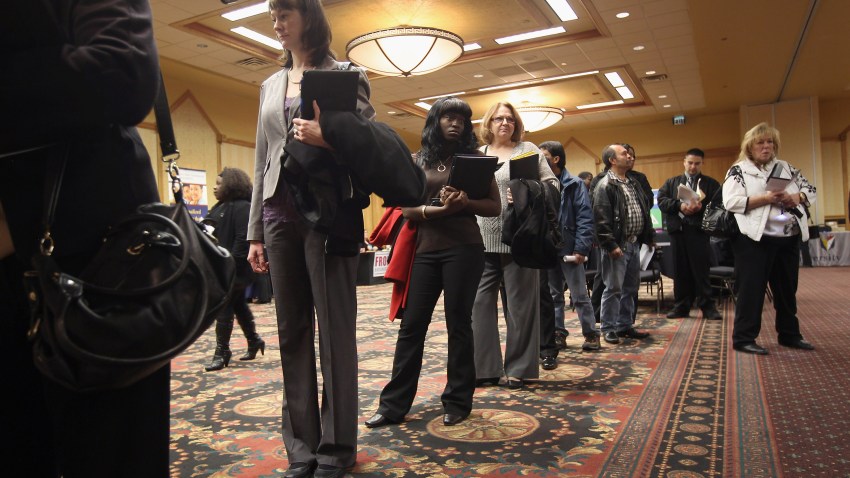 Thinking of hiring? You aren't alone.
Job creation plans are at a high not seen since 2007, according to a just-released study by the National Federation of Independent Business. Strangely, this comes after months of "dramatic deterioration in quarter to quarter sales and profit trends."
Among those trends: sales have been down among small businesses and workers have been cut for the fourth consecutive month. On average, most small businesses have cut 0.3 employees.
This may sound like regular fluctuation with no greater significance, and although the report's headline reads "small business optimism flat," it also ventures to describe the job-creation jump as "leap[ing] to a level not seen since before the recession."
So is this good news or not?
"If this reading is not a fluke, it signals a substantial resumption of hiring in the coming months," reads the report. "Hopefully, the September survey will radiate the August readings and reports of actual hiring will turn positive."
In other words, we may have to wait to find out — but if memory serves, hiring almost categorically jumps in September. It's when many companies start their fiscal years, so it follows that prosperity may be around the corner.
Then again, Chief Economist Bill Dunkelberg says "the index of optimism says the small business sector is going nowhere and that's what it feels like. Consumer sentiment is falling so there is no wind in the sails of the consumption barge. It floats, but no speed."
What a buzz-kill but he may be right, I suspect. Without a greater demand from consumers, there's nothing to buoy these hopes. It's a Catch-22, to be sure, because businesses need to supply for there to be demand, but without businesses to supply things there is no reason for demand.
Coupled with the fact that educated people are tending to avoid going into business for themselves, it's certainly a sticky situation in the small-biz sector. In short, nothing changes until nothing changes. But people's attitudes may be about to change.
If you'd like to read the full report, check it out here.
David Wolinsky is a freelance writer and a lifelong Chicagoan. In addition to currently serving as IFC's comedy, film, and TV blogger, he's also a comedy-writing instructor for Second City and an adjunct professor in DePaul's College of Computing and Digital Media. (He also co-runs a blog behind the DePaul class, DIY Game Dev.) He was the Chicago city editor for The Onion A.V. Club where he provided in-depth daily coverage of this city's bustling arts/entertainment scene for half a decade. His first career aspirations were to be a game-show host.