Well, the news could have been worse. But it could have been better. Patrick Sharp will miss three to four weeks with an injury.
Sharp didn't play the last two periods Sunday night, and now we know why.
While the Hawks will only call it an "upper body injury", we can be pretty sure it's his wrist as that's where he took the slash while he scored the Hawks second goal. Luckily he won't need surgery. That's big, because with surgeries come complications. This is just heal time.
While you never want to lose such an important player, the timetable means that Sharp will return for at least a portion of that three week sojourn around the continent that awaits in February, and he will be needed.
As for the rest of it, the Hawks still have a lot of home games, some of them against bad teams, and they should be able to survive without Toews, if not better.
As for what they do lineup wise, it depends on when Marcus Kruger returns. He's skating again, should be cleared for contact soon, and could be back by the end of the week. He will return to his second line center role when he does. Ben Smith is apparently going to get a call too, but right now one can't imagine he's cut out for anything more than a 4th line role. That could mean Dave Bolland sliding up to the second line between Hossa and...whoever, and someone else going to the 3rd line. There are a lot of options, though none as good as having Sharp.
Injuries are part of the thing, we'll see how the Hawks depth reacts now.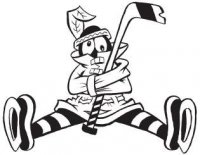 Sam Fels is the proprietor of The Committed Indian, an unofficial program for the Blackhawks. You may have seen him hocking the magazine outside the United Center at Gate 3. The program is also available for purchase online. Fels is a lifelong 'Hawks fan and he also writes for Second City Hockey .