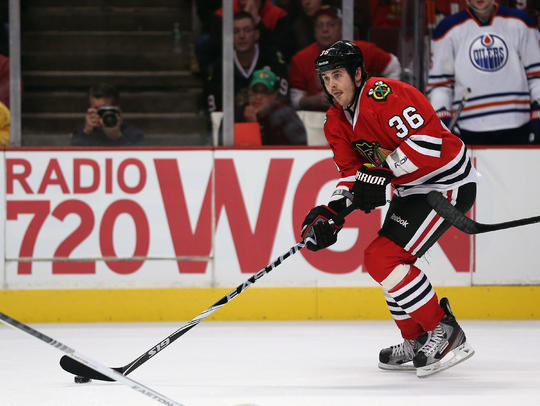 The Chicago Blackhawks were the beneficiaries of good health news before Thursday's game when they had star forward Marian Hossa return to the lineup. Unfortunately for them, that good luck has already come to an abrupt end, as both Patrick Sharp and Dave Bolland will not be on the ice for the Hawks as they take on the Nashville Predators on Saturday afternoon.
Sharp is very close to coming back to the Hawks lineup, and has been practicing with the team, but has been unable to get into game action. The shoulder injury he suffered against the Colorado Avalanche has been healing slower than Sharp anticipated, and he seems antsy to get back on the ice.
"It's still not 100 percent," Sharp told ESPNChicago.com recently. "I think the idea is to come back and have the injury completely behind you not only mentally, but physically more than anything. Just to know I can take hits to the upper body and be fine, so you don't have to keep tweaking it and addressing it all through the playoffs and end of the season.
As for Bolland, there is no specific word on what his ailment is, but he was nailed with a slap shot by Nashville's Shea Weber on Monday, and looked out of sorts on Thursday against the Blues.
With Bolland out, look for Michal Handzus to get some second line minutes with Michael Frolik and Patrick Kane. Quenneville could potentially also kick Marcus Kruger up to that second line and slot Handzus on the fourth line with some combination of Daniel Carcillo, Jamal Mayers, and Brandon Bollig.