A record-breaking 40,000 runners took off on a race around the Loop Sunday morning in the Bank of America Shamrock Shuffle.
The 8K race is considered the official start of the running season in Chicago -- and temperatures in the 80's on Sunday were a pleasant welcome for most.
The runners started at Jackson and Columbus and headed north to Grand, then back south via Rush, Hubbard, State, Jackson, DesPlaines, Van Buren, Jefferson, Harrison, Michigan and Roosevelt; and finish on Columbus (see the map below).
Street closures along the route re-opened by noon.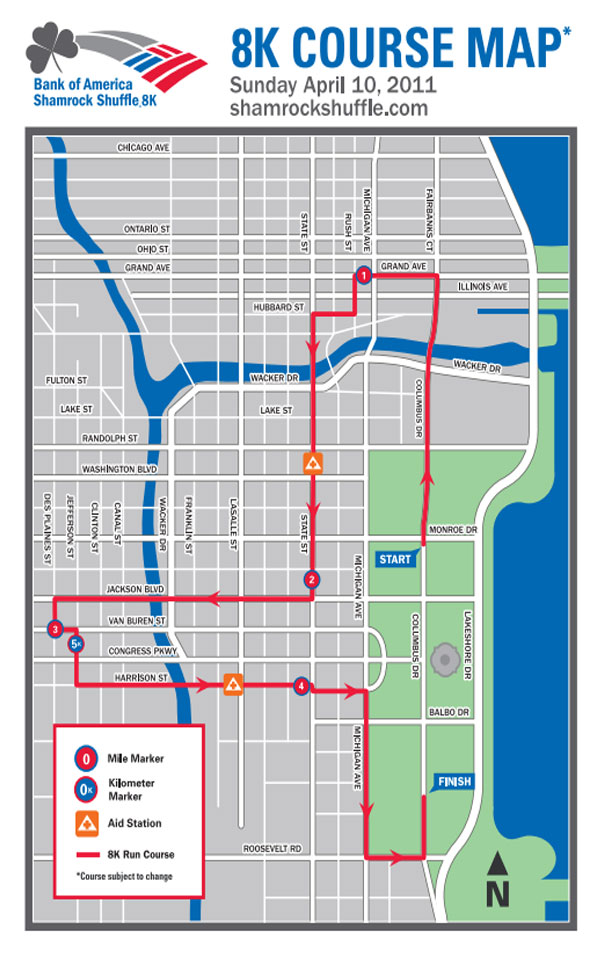 Published at 5:04 PM CDT on Apr 9, 2011 | Updated at 4:08 PM CDT on Apr 10, 2011