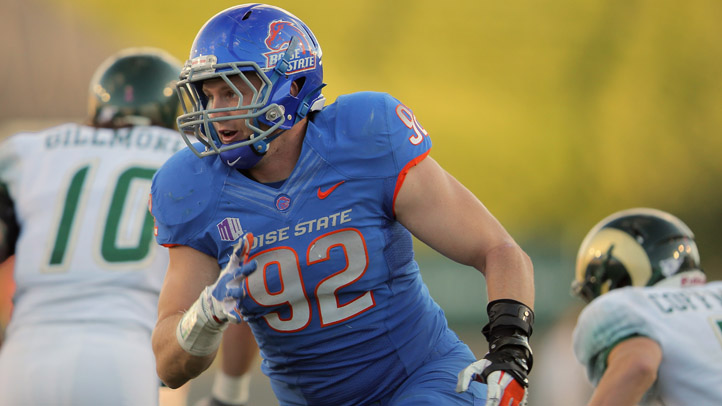 The Bears added six new players through the weekend's draft. From an Idaho farmboy to a Jersey guy, quite an array of back stories were brought to the team. Here are seven things you should know about the six new Monsters of the Midway.
Shea McClellin grew up in Marsing, Idaho, a town of 1,036 people. When he was drafted, he was congratulated on signs on the street's main drag.
The first time McClellin wore a suit was to the draft.
Alshon Jeffrey's birthday is Valentine's Day.
Isaiah Frey was raised with two dogs: Bear and Payton. His father is a huge Bears fan.
Brandon Hardin was a college teammate of Stephen Paea, and is the 11th Beaver to be drafted by the Bears.
Greg McCoy turned heads with a 94-yard kickoff return for a touchdown in September.
Despite the fact it's not known as much of a football school, Evan Rodriguez is the fifth Temple Owl drafted by the Bears since 1940.
Copyright FREEL - NBC Local Media