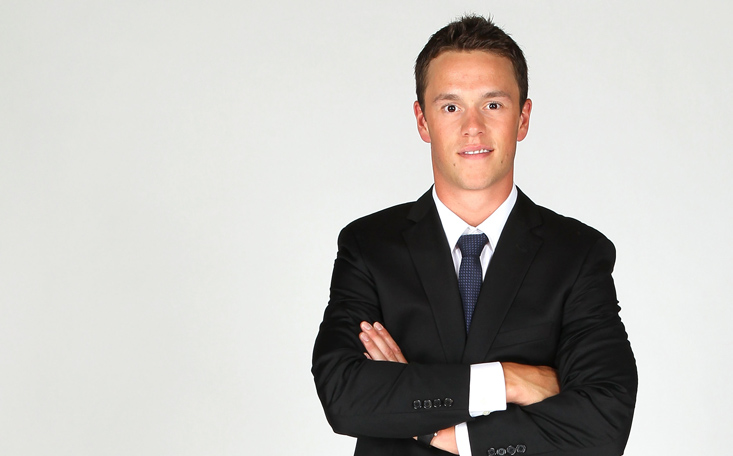 We come to the end of our player previews, with bleary eyes and calloused fingers and dizzy brains, with where it should always end, at The Captain. Because no other player is such a bell-wether for their team as Jonathan Toews is for the Hawks.
Don't be fooled. While he avoided the headlines, and avoided criticism from the mainstream, don't think that Jonathan Toews wasn't guilty of mailing it in some nights last season. He was. His numbers may look good in the end, but that is partly due to a streak resembling Sherman's March To The Sea from January to March when Tazer finally woke up and saw what was happening. But that's a failing too. As captain, it was Toews's duty to sniff out his teammates not taking the early season seriously enough and keep his team focused. Instead, Toews laughed and laughed off the suggestion that the Hawks could miss the playoffs, even as it came closer and cloer in the mirror. It was party Toews's disbelief that festered and became teamwide disbelief, where full realization of what the Hawks were risking may have been beneficial.
Don't expect him to ever make that mistake again. Teows is Borg-like, he adapts. And no one around the Hawks has said anything other than Captain Marvel having a lazer-like focus this training camp. It seems as if going home early last year has reawakened the beast within Toews, and Hawks fans will see it for more than just a couple months this year.
Which is good, because Toews may find himself with some goofy linemates this year, at least to start. With Patrick Kane's experiment at center, and some injuries, Toews could start the year with any combination of Patrick Sharp, Brandon Saad, Rusty Olesz, and a guy to be named on his wing. He's not going to have Patrick Kane to set him up. Toews is going to have to lift the games of whoever he finds himself playing with, at least to start. And the start is the big deal, because it's imperative that the Hawks get out of the gates quick, for nerves and confidence.
But Tazer is the type of player who doesn't constantly need help. He can do it on his own. He made a brief and belated run for the league's MVP award last year, and nominated for the Selke -- the league's best defensive forward. If Toews is as tuned in as we think he is, he'll be nominated for both this year. He'll also break the 40-goal barrier for the first time in his career. And there will be some night, probably important games, where Toews simply wills the team to a win. And we'll consider ourselves blessed to have him.