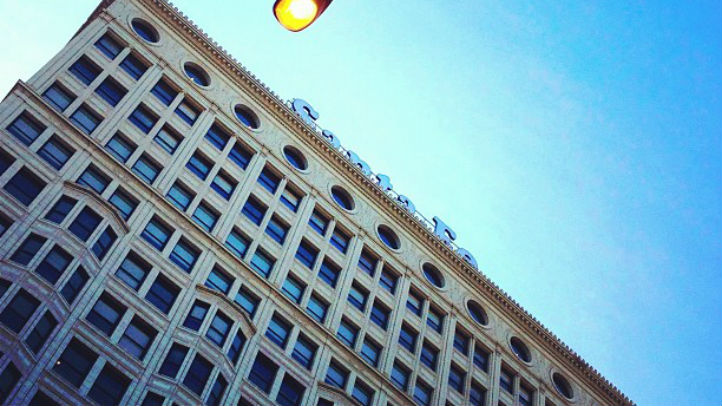 A railroad sign once seen atop a Chicago building will eventually be viewed in a Union, Ill., museum after being taken down last month.
The Santa Fe sign that once adorned the top of the Railway Exchange building on Michigan Avenue is set to be displayed in the Illinois Railway Museum, about 60 miles northwest of Chicago, as early as Friday, according to the Chicago Tribune.
A sign for Motorola Solutions now sits on top the building. The Atchison, Topeka and Santa Fe Railroad, now known as BNSF, occupied the building from 1904 to 1991, the Tribune reported.
Museum volunteers are set to restore the sign for display to eventually join other Santa Fe equipment and signs in a display at the museum.
Motorola Solutions is expected to open offices on a floor of the building later this year, a company spokesman told the Tribune.