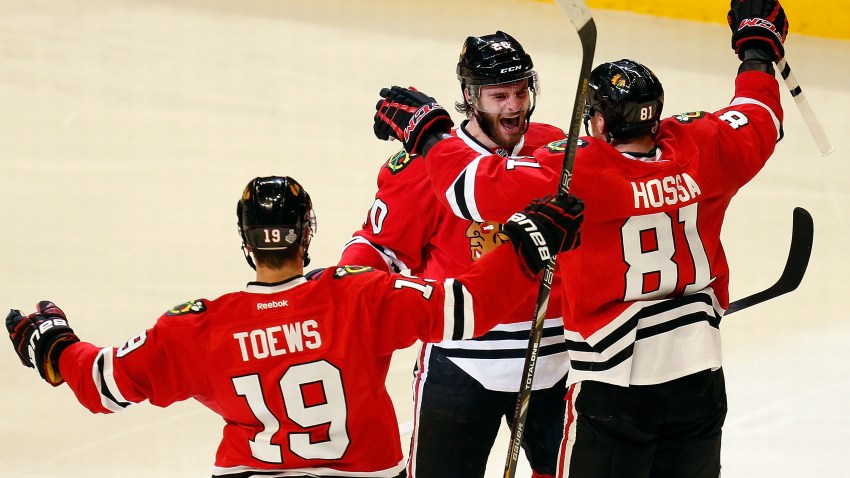 Yesterday the NHL Awards began and most of the attention that normally is paid to debating the merits of winners focused instead on the odd feelings people had about how the awards were being presented.
Having winners like Chicago Blackhawks captain Jonathan Toews, who won the Selke Award, accept their awards with either pre-recorded interviews or in live phone interviews just doesn't have the same appeal as having those same players striding up to the stage in Las Vegas to be handed the gleaming trophies that the NHL is famous for.
That strangeness is going to be ratcheted even higher on Saturday afternoon, because at least three of the awards have already been spoiled by leaked reports. The Norris Trophy, given to the league's best defenseman, will reportedly go to PK Subban of the Montreal Canadiens, and the Hart Trophy, for the league's MVP, will reportedly go to Alex Ovechkin of the Washington Capitals.
The third award that has been spoiled by leaks is the Calder Trophy. Hawks winger Brandon Saad, nominated for the award given to the NHL's rookie of the year, will not be receiving the prize on Saturday, according to TSN's Bob Mackenzie:
"Now we're hearing word that Jonathan Huberdeau will be in Chicago on Saturday. You can infer from that that the Florida Panther forward is going to be the rookie of the year."
Well, so much for the drama. Saad had a great rookie season for the Hawks, with 10 goals and 17 assists, and he has been a reliable player in terms of pushing the offensive tempo and also fitting in on whatever line head coach Joel Quenneville has assigned him to.
If Mackenzie's report is accurate, and there's little reason to doubt that the patron saint of NHL insiders would be wrong, then Saad will not become the first Blackhawk to take home the Calder since Patrick Kane bested teammate Toews in 2008 for the prize.