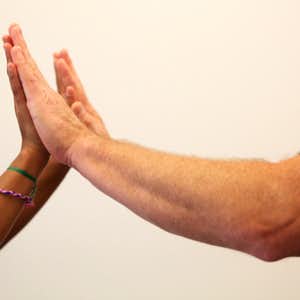 As a kid, Gov. Bruce Rauner was more interested in artifacts than politics.
The Illinois governor told a group of students in Rockford Thursday that his dream as a third-grader was to become an archaeologist.
"Boy did I ever want to dig up dinosaur bones," Rauner said. "I thought that was going to be so great."
Rauner noted that his dream job changed throughout his childhood. He wanted to become a police officer in first grade, a doctor in seventh grade and a scientist in high school.
The governor ultimately chose to pursue economics during his time at Dartmouth College, and later received an MBA from Harvard University.
"I saw how economics can create jobs and have a better life for everybody, and I got really drawn into economics and business," he said.
Prior to being elected governor in 2014, Rauner served as the chairman of Chicago-based private equity firm GTCR, where he worked for over 30 years.
Rauner urged students to keep their eyes and minds "open to all the possibilities."
"You can be whatever you wanna be," he added.