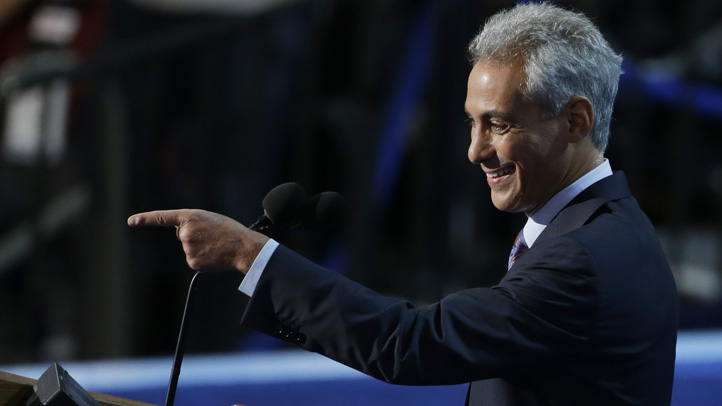 Mayor Rahm Emanuel apparently knows how to throw a rager of a party.

Months after Emanuel's Democratic National Convention shindig became a sought-after event that reportedly was jam-packed, he's back on the nightlife scene.

The mayor hosts the late-night after party Monday for President Barack Obama's inauguration. According to the red-hued flier, he's calling the shindig the "Midnight Underground, a Chicago-style after-hours" at Hamilton Crowne Plaza Hotel.

It's invite-only from 11 p.m. to 3 a.m. and features Eva Longoria, some re-election big-wigs, inaugural co-chairs and the mayor himself.

Nothing besides of the event's name and the mayor's home base makes this party particularly Chicago, but maybe that's yet to come. Chicago Magazine reports Buddy Guy and Ronnie Baker Brooks are special guests to be in attendance.

The invitation also touts "live musical performers to be announced," so if Emanuel is true to his local roots, perhaps he ordered up some Chicago House to get things started.