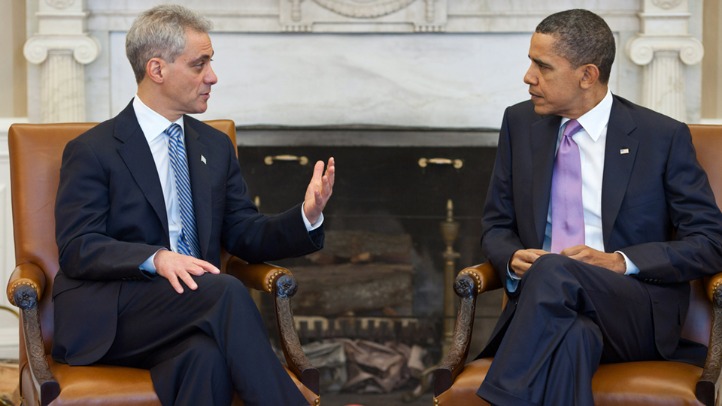 As the full magnitude of the destruction caused by Sunday's tornadoes sinks in, a couple of voices remain noticeably quiet as the next day unfolds: President Obama and Chicago Mayor Rahm Emanuel.
Illinois Gov. Pat Quinn declared seven Illinois counties as disaster areas after massive storms packing funnel clouds ripped through the state Sunday. At least six people in Illinois were killed.
At an earlier press conference, NBC Chicago's Mary Ann Ahern asked Quinn what elected officials he had heard from as of this morning, and the governor indicated he was expecting to hear from the White House later today.
However, as of late morning, no mention of Sunday's events was forthcoming from the mayor or his press office. A request for information to the mayor's press operation received no response.