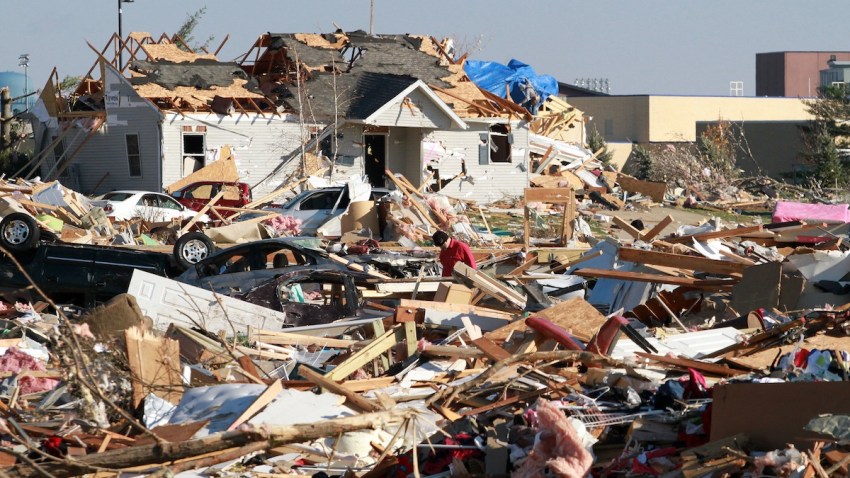 Gov. Pat Quinn on Monday afternoon asked President Barack Obama to declare 15 Illinois counties as major disaster areas to help residents and businesses recover from powerful storms that ravaged the Midwest a little more than a week ago.

The request includes Champaign, Douglas, Fayette, Grundy, Jasper, LaSalle, Massac, Pope, Tazewell, Vermilion, Wabash, Washington, Wayne, Will and Woodford counties. If granted, it would allow people and businesses to apply for grants and low-interest Small Business Administration loans.

"The lives of thousands of people across Illinois were torn apart by this deadly outbreak of tornadoes," Quinn said. "We expedited the damage assessment process in order to submit this request and the required documentation as soon as possible. I encourage President Obama to quickly approve this request and help our communities recover and rebuild."
The governor's request follows a survey of the damage by officials with the Federal Emergency Management Agency, the Small Business Administration and the Illinois Emergency Management Agency.

National Weather Service officials updated the tally last Friday, indicating that 24 tornadoes raked the state on Nov. 17. Six Illinoisans were killed and 2,441 homes were damaged. Nearly 800 homes were completely destroyed, many of them in the small city of Washington, near Peoria.