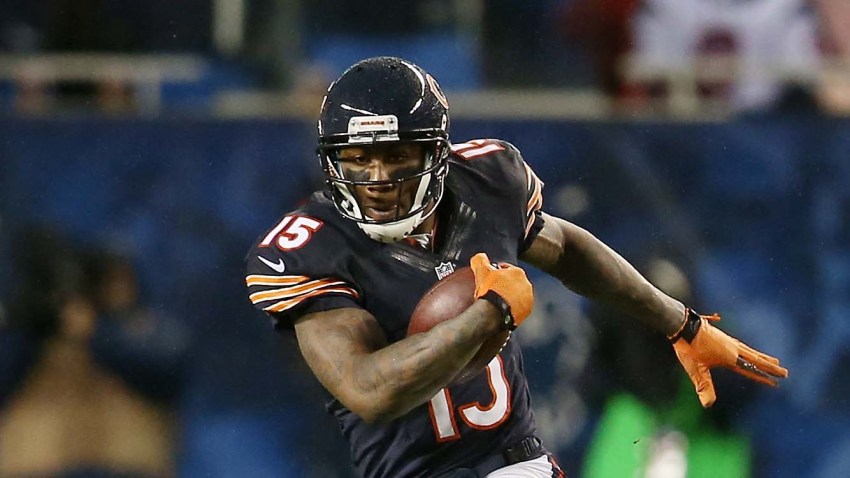 The Bears will try to hit the reset button, after getting shellacked by the San Francisco 49ers, in a game against division rivals Minnesota Vikings on Sunday.
The last few weeks have been rough, but will they right the ship? Read on for everything you need to know before kickoff.

The Cutler Question: The biggest question going into the game is Jay Cutler's health after he sustained a concussion against the Vikings. He will see a neurologist on Saturday for final clearance. Will the quarterback be able to play, and if so, will he be in good shape to handle the game?
UPDATED: Cutler has been cleared for Sunday's game.

Stopping Adrian Peterson: If you thought Adrian Peterson's knee injury was going to slow him down, you though wrong. Coming back from an ACL injury, Peterson is playing better than ever. He leads the league in rushing with 1,128 yards. He dropped 352 yards on his last two opponents. Stopping him has to be a huge priority for the Bears.

The offensive line shuffle: After Jason Campbell was sacked six times and the Bears were unable to establish a run game against the 49ers, Gabe Carimi and Chilo Rachal were benched. Rachal left the team, but came back and is now on the reserved list. This week's offensive line may not be better than the one from last week, but they will look different as they are tested by Jared Allen.

Health beat: Percy Harvin has been sidelined by an ankle injury. He had 677 yards and has had several huge games for the Vikings. He has not practiced yet this week, and it's not looking like he will play. For the Bears, McClellin is expected to return.

Rebounding from an awful stretch: In the past two weeks, the Bears have lost their quarterback and first-round draft pick to concussions, lost two games in primetime, and lost (then found) an offensive lineman due to a bit of a tantrum. It's an ugly, pivotal time for the Bears. This game is crucial for them to show they can forget the past two weeks and move on. Every great team goes through some adversity. Even the '85 Bears had to forget their loss to the Dolphins to win the Super Bowl. This is the time for the Bears to show they are a great team.
Copyright FREEL - NBC Local Media