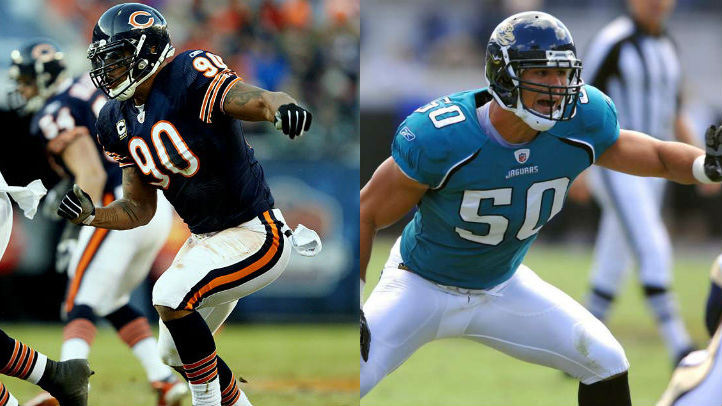 The Bears kick off on Sunday against a Jaguars team that is struggling. What else do you need to know before the game starts?

MJD's the thing: The Jaguars' game plan against the Bengals was pass more to take advantage of their secondary problems. It didn't work. Quarterback Blaine Gabbert was sacked six times, and not involving top running back Maurice Jones-Drew meant the Jaguars scored just 10 points. Don't expect that to happen again this Sunday. MJD should have a key role on offense Sunday, and will try to challenge Brian Urlacher throughout the game.

Sack happy: Jaguars quarterback Blaine Gabbert has been sacked 12 times for a total of 92 yards lost. He's fumbled the ball twice. The Bears defense has 15 sacks, the second-most in the league. They've forced three fumbles. Translation? If the defensive front is clicking like they have been, it could be a very long game for Gabbert and end with him being the most-sacked man in the NFL.

Another big pick week: But one thing Gabbert doesn't do a lot of is throw interceptions. He's thrown just one this season. Add that to the Jaguars' plan to run the ball more means it might be a light afternoon on picks for the Bears, who are leading the league in interceptions.

Health status: Matt Forte is still working through an ankle sprain. Julius Peppers was limited in practice because of an ankle issue, while Earl Bennett was limited because of a hand injury. Forte and Peppers are both expected to play, but Bennett missed last week.

Jet lag: Usually after a Monday night game, a team will play at home. Not this time. The Bears are traveling to Jacksonville for a 3 p.m. game. They will have to deal with jet lag, as well as likely thunderstorms that are so common in Jacksonville in the fall.
Copyright FREEL - NBC Local Media