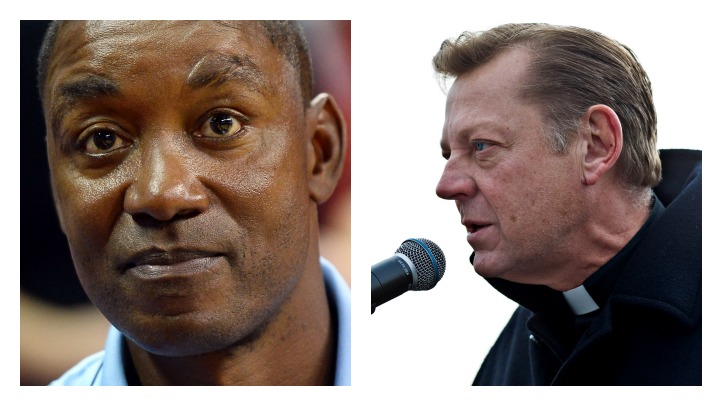 NBA Hall of Famer Isiah Thomas and his foundation, Mary's Court, will be sponsoring the second annual Peace League at St. Sabina Church in partnership with Father Michael Pfleger.
The Peace League offers young men with a positive alternative to hanging out on the streets by providing a safe place to play basketball, build relationships, and make positive changes in their lives and communities. The league itself encompasses youth basketball games, life skills classes, and mentoring, as well as offers young men the opportunity to take GED classes, employment training, and participate in internships.
The league is in conjunction with the Peace Tournament which took place in September for the second year in a row and brought out NBA stars such as Will Bynum, Joakim Noah and Derrick Rose.
"Our goal is to put young people in the right places, put them in the hands of the right people, so they will choose a different path. It's a lot harder to hurt someone you know once you've developed respect for them," Thomas said via press release. "The Peace League affords these young men the opportunity to get to know each other on and off the court, and I am proud to work alongside Father Pfleger to help our young people pursue opportunities in basketball, in academics and in life."
Games will be held on Monday nights starting in November at The Ark of Saint Sabina at 7800 S. Racine, beginning at 6:15 pm. The league itself will run through Feb. '14.