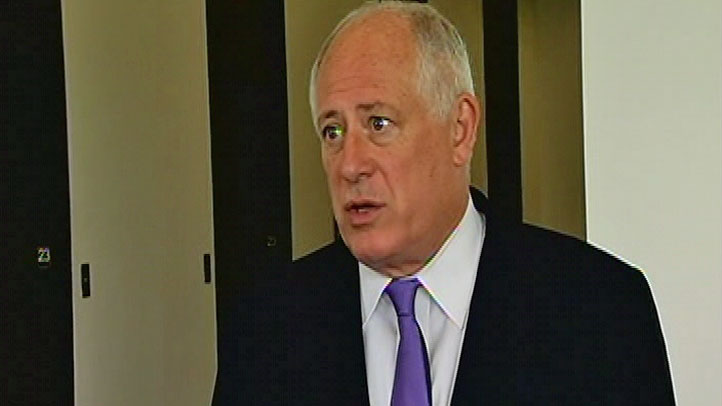 Illinois Gov. Pat Quinn's bold move back in July to withhold all legislators' salaries until they solved the state's unfunded pension crisis certainly looked good on paper. Few people in Illinois have confidence the state's nearly $100 billion pension crisis, the worst in the nation, can be solved by relying on business as usual in Springfield.
Yesterday's decision by Cook County Judge Neil H. Cohen, however, changes both the game and the potential for a timely legislative solution to the state's pension crisis. Cohen ruled that what Quinn did is illegal, and that state lawmakers' salaries must not be changed during the term in which they were elected. The judge's ruling was punctuated with the decision by Illinois Comptroller Judy Baar Topinka to send money overnight directly to lawmaker's accounts for checks they missed since the governor's decision.
Although he has already indicated he plans to appeal the judge's ruling, at this point it sure looks like Quinn's move has backfired. And that he has to chart another course to find a solution.
For starters, those on the other side of this battle, Senate President John Cullerton (D-Chicago), House Speaker Michael Madigan (D-Chicago) and others, have already sought to change the conversation away from the tough decisions on pension reform and toward questions of constitutional separation of powers.
More important, however, is the likelihood that the battle over lawmaker's pay is already degenerating into fodder for political talking points in the 2014 gubernatorial race. Republican hopeful Bill Brady, state senator from Bloomington, called Quinn's move to withhold pay "dirty politics" and derided the possibility Quinn should keep the issue alive through appeal.
Others are questioning whether Quinn's actions are motivated more by the need to further an increasingly populist stance in advance of the upcoming general election, or whether the governor really believed backing legislators into a corner was the best strategy for getting something done. In many ways, yesterday's decisions by Cohen and Topinka have settled the matter, and any further fight is likely to remain mired in hearings and legal maneuvering for weeks or months to come.
There's little doubt that the governor's move back in July was designed to raise the alarm on the need to fix the worst-funded state retirement system in the nation. Every day that passes without a solution takes dollars out of not only the pockets of Illinois citizens, but also from vital state programs like education and health care.
Which means that at this point, the governor has a decision to make: whether to continue to fight to prove a point, or find another way forward on pension reform.