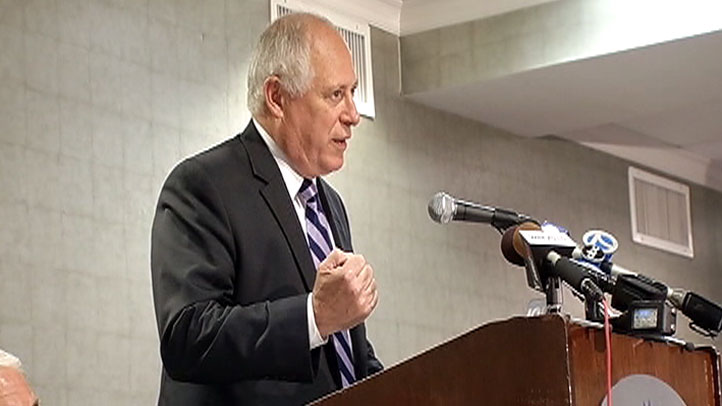 Officials on Tuesday broke ground on a $3.4 billion project to reduce traffic for drivers at O'Hare International Airport.
The Elgin O'Hare Western Access Project is expected to be the largest roadway project in the state and one of the largest in the nation and will include 17 miles of new toll roads and 15 new or improved interchanges, according to a release from the governor's office.
"Today, we're making history by breaking ground on what will soon become a new, state-of-the-art roadway that will take you from the northwest suburbs to O'Hare International Airport," Quinn said in a statement.
The new roadway will extend east along Thorndale Avenue to O'Hare and will be the first all-electronic toll road in Illinois, the release said.
Officials expect the project to create as many as 65,000 jobs by 2040 when combined with the completion of the western terminal at O'Hare International Airport.
"The Elgin O'Hare Western Access Project will dramatically improve transportation throughout Illinois' northwest suburbs, the Midwest region and beyond," Transportation Secretary Ann Schneider said in a statement.
Officials say the development will save drivers $145 million in time and fuel annually by 2040, decrease traffic by more than 16 percent during rush hour, carry three times as many vehicles per day, and reduce travel time by more than seven minutes for the 11-mile trip between the west side of O'Hare Airport and U.S. Route 20.
The first phase of the project will widen and rehabilitate what is known as the Elgin O'Hare Expressway, including reconfiguring the interchange at Interstate 290 and constructing a new interchange at Illinois Route 53. The initial work, which will also include six ramps at I-290, is expected to be completed by 2016.
The full project is expected to be completed in 2025, officials said.